Rävfallsstugan - Ammarnäs, Kungsleden
Hiking
Description
Efter bron över Vindelälven stiger leden brant upp genom fjällbjörkskogen. Leden följer Vuotsbäcken och kommer sedan upp till en liten platå. Här svänger leden kraftigt och klättrar uppåt. Efter hand glesnar skogen och vyerna vidgas. Leden svänger runt ett stort backkärr för att sedan gå upp mot Stuore Jåppe. På andra sidan krönet ser du Ammarfjällets mäktiga toppar.
Sedan går det nedåt mot Björkskogen i Marsivaggie. Här finns ett rikt fågelliv med många olika vadare och sjöfåglar. Leden passerar över höjden Njallavaratje och kommer fram till Gieråive. Sedan fortsätter den nedför en kort brant backe till björkskogen och fortsätter på en landtunga mellan två sjöar. Leden går sedan svagt uppåt genom torr björkskog. Högfjällspanoramat över tjärnarna är mycket vackert.
Längre fram, vid Småfjällen, har du åter en vacker vy. Nedför skogsgränsen finns ett vägskäl, där man kan svänga mot Karsbäcken. Kungsleden fortsätter dock i medlut förbi Näsbergstjärnen. I backen ner mot Ammarnäs är det frodig vegetation. Du kommer fram vid Näsbergets slalombackar där det finns parkering.
Genom byn Ammarnäs är leden omarkerad. Nästa sträcka mot Aigertstugan fortsätter på andra sidan Tjulån. I Ammarnäs finns flera boenden och restauranger.
Tid: 8-10 timmar
Activities And Facilities
Hiking
Communications

Till Ammarnäs kan du åka med buss från Umeå, Vännäs eller Sorsele, som du når med tåg. Flyg går till Hemavan där du kan ta en buss till Ammarnäs.
Contact
Email address
Länsstyrelsen Västerbotten
Organization logotype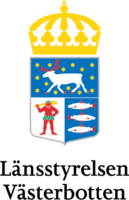 Questions & Answers
Ask a question to other Naturkartan users.