Skogsstigen.

Gimo herrgård

Vallonstigen och Upplandsledens markering.

Bänk vid Gimo damm.
Vallonstigen, 5 km
Hiking
Trail details
Length

5.0 km

Difficulty

Green - simple
Description
Vallonstigen går i en slinga genom vackra bruksmiljöer i Gimo. Slingan är lättvandrad och du går längs asfalterade eller grusade gångvägar, eller på trottoarer. En kort bit går också längs skogsstig, men den delen går att undvika om du vill. Längs stigen finns informationsskyltar som berättar om platser du passerar. Stigen är markerad med blå och vit färg.
Slingan är tänkt att starta vid Knutmassomuséet/Kvarnen, på Bruksgatan 4. Härifrån följer du en grusad gångväg norrut. Efter att ha passerat ett stall viker ledan av till vänster in på en grusväg som tar dig genom skogen. Tillbaka vid bebyggelsen kan du fortsätta rakt fram, om du vill undvika skogsstigen. Annars viker du av till höger. Skogsstigen är bred och hyfsat lättvandrad och går bra att gå med barnvagn.
Snart kommer du ut på landsvägen som går upp mot Gimobadet. Här vandrar du söderut och får en fin vy över Gimo herrgård och Gimo damm. Från änden på Gimo damm följer Vallonstigen Upplandsleden västerut. Du går längs asfalterad gångväg och informationsskyltar längs vägen berättar om gamla byggnader och hur livet var förr.
Vid Fyrbo lämnar Vallonstigen Upplandsleden och vänder tillbaka igen. Du vandrar förbi Gimo idrottsplats, herrgården och den vackra bruksmiljön runt Lilldammen.
Activities And Facilities
Hiking

Walking

Culture trail
Accessibility
Near parking

Stroller accessible
Facts

Vallonstigen är gjord och sköts av föreningen RSMH Vallonerna.
Communications

Nära starten finns busshållplats Gimo Bruksgatan. Sök bussnummer och tidtabeller på www.ul.se
Directions

Starten ligger vid Knutmassomuséet/Kvarnen på Bruksgatan 4 i Gimo. För att komma hit kör du väg 288 genom Gimo och svänger av in på Bruksgatan, där det står skyltat mot Gimo herrgård. Efter 200 m ser du det stora vita huset med texten Knutmassomuséet på höger sida. Här kan du parkera.
Contact
Email address
Upplandsstiftelsen
Organization logotype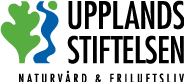 Questions & Answers
Ask a question to other Naturkartan users.