Svanhusskogen
Nature reserve
Currently
Stigarna i reservatet är avstängda från och med vintern 2022/2023
Som följd av den torra sommaren 2018 och angrepp av granbarkborre finns det många döda granar i reservatet. Det innebär risk för fallande träd. Därför har vi tills vidare stängt av stigslingan i reservatet. Besök i reservatet sker på egen risk.
Description
Vackert beläget vid sjön Vällens västra strand breder naturreservatet Svanhusskogen ut sig. Reservatet är uppdelat i två delar. Den södra är störst och här kan du vandra genom gammal skog med stora mosskädda stenblock. Här finns också skogsbevuxna myrar och sumpskogar. I området finns spår av gamla torpmiljöer och gravar från bronsålder. I den norra delen ligger myrtjärnen Kroppsjön. Även här finns det gott om barrskog med inslag av lövträd, myrar och sumpskog.
Den variation som finns i reservatet har skapat en natur med många olika arter och även bevarat många arter som är hotade. I de två områdena har man hittat 88 hotade arter bland annat violgubbe, koppartaggsvamp, svartoxe, aspsplintbock och cinnoberbagge. Svanhusskogen har också ett rikt fågelliv. Här har hönsfåglar som tjäder och järpe sitt hem. Du kan också hålla utkik efter olika hackspettsarter, ugglor och lyssna efter den mindre flugsnapparen.
Besöker du sjön Vällen kan hända att du får syn på den ståtliga fiskgjusen sittande i en trädtopp eller seglande över vattnet. I reservatet finns mycket död ved på marken vilket är värdefullt för många insekter. Även svampar och mossor lever av gamla eller fallna träd och grenar.
Genom södra delen av reservatet går en 3,6 km lång stigslinga. I övriga delar av reservatet är det svårframkomligt med blockrika marker och stora våtmarker.
Service: Parkeringsplats med informationstavla, markerad vandringsstig. Förvaltare: Upplandsstiftelsen.
Activities And Facilities
Nature reserve
Accessibility
Near parking
Communications

Du kan ta regionbussen till hållplats Holmsberg. Härifrån är det ca 1,5 km promenad fram till reservatet.
Directions

Reservatet ligger på väg mellan Alunda och Hallstavik.

Från väg 288 viker du av in på väg 661 mot Hallstavik strax öster om Gåvsta. 2,5 mil senare svänger du vänster, sista avfarten innan du passerar över sjön Vällen. Parkeringen plogas inte regelbundet vintertid.
Contact
Email address
Upplandsstiftelsen
Organization logotype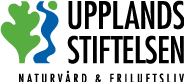 Questions & Answers
Ask a question to other Naturkartan users.