Fornlämningarna

Brudbröd i blom
Smultronställe Grönlundsbacken
Protected nature
Description
Grönlundsbacken är ett kulturhistoriskt intressant område som ligger strax utanför Sikhjälma på Hållnäshalvön. Området består av gamla äng- och hagmarker som har restaurerats och nu åter betas. Här finns även Hållnäs största gravfält bestående av ett 50-tal fornlämningar från järnåldern. Vackrast är den fina skeppssättningen med resta stävstenar i vardera änden.
Tusen år av bete och slåtter har gett en artrik flora på de torra backarna i hagen. Du kan spana efter fjärilar som trivs i ängsväddens blommor och känna på tjärblomstrets klibbiga stjälk. Brudbrödets vackra vita blommor slår ut i juni. Växten har knölar på rötterna som ser ut som små bullar. Förr i tiden rostade man knölarna och drygade ut mjölet under nödår.
Från parkeringen är det ett hundratal meter fram till områdets entré. Inne i hagen finns en stigslinga med numrerade stolpar. Ta med en folder som du hittar vid entrén, och läs om de historiska markerna och vad som blommar i hagarna.
Grönlundsbacken är ett av Uppsala läns smultronställen i naturen. Ett smultronställe är ett område med höga natur- och friluftsvärden som är tillgängligt för besökare.
Service: Stigslinga, parkering
Förvaltare: Länsstyrelsens kulturmiljöenhet och Upplandsstiftelsen
Activities And Facilities
Protected nature

Smultronställe
Accessibility
Near parking
Directions

Grönlundsbacken ligger på Hållnäshalvön, nära Sikhjälma hamn.

Med bil: Från Hållnäs kyrka följer du skyltarna mot Sikhjälma. Gravfältet ligger i en hagmark alldeles intill vägen en bit innan du kommer fram till Sikhjälma hamn.
Contact
Email address
Upplandsstiftelsen
Organization logotype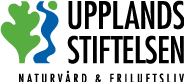 Questions & Answers
Ask a question to other Naturkartan users.