Badplatsen

Grillplats

Äppelnäsgrund
Smultronställe Äppelnäsgrund i Härjarö
Bathing
Description
Omgiven av skog ligger den mysiga badplatsen Äppelnäsgrund. Här finns en liten sandstrand, gräsytor för lek och picknick, en eldstad och ved att elda med. Från parkeringen går du 800 m längs en stig genom skogen för att komma fram till badet.
Äppelnäsgrund ligger i Härjarö naturreservat, på en skogsklädd halvö i Mälaren. På Härjarö finns ett stort utbud för dig som vill göra något aktivt.
Efter badet kan du ta en tur in i skogen för att plocka bär och svamp eller bara ta en skön skogspromenad. På Härjarö finns många vandringsstigar som tar dig genom det småkuperade landskapet. Du kan vandra Upplandsleden ner till Härjarös andra smultronsälle Blåhäll, 4,5 km. Eller vandra längs stranden till Österbyudd, 4 km. Det är en trevlig promenad längs vacker skogsstig alldeles nära sjön. Stigarna är bitvis steniga med rötter som sticker upp. Bra vandringsskor rekommenderas.
Stigen ner till Äppelnäsgrund innehåller rötter och stenar, men det går att ta sig ner med barnvagn.
Äppelnäsgrund är ett av Uppsala läns smultronställen i naturen. Ett smultronställe är ett område med höga natur- och friluftsvärden som är tillgängligt för besökare.
Service: Parkering 800 m från badplatsen, eldstad med vedförråd, torrtoalett, Upplandsleden, stigar. Härjarö camping är stängd och utnyttjas till annan verksamhet.
Activities And Facilities
Bathing

Firesite

Smultronställe

Rest area
Accessibility
Near parking

Near toilet

Stroller accessible
Directions

Härjarö ligger på en halvö i Mälaren, sydväst om Bålsta, nästan så långt söderut man kan komma i Uppsala län.

Med bil: Från väg 55 svänger du av söderut mot Härjarö i rondellen vid Litslena. Redan här står det skyltat. Du passerar Grillby och fortsätter på småvägar drygt 20 km. Sväng vänster mot Äppelnäs grund alldeles innan du kommer ner till Härjarö gård.

Från E18 kör du av mellan Enköping och Bålsta där det står skyltat mot Härjarö.
Contact
Email address
Upplandsstiftelsen
Organization logotype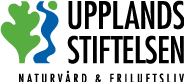 Questions & Answers
Ask a question to other Naturkartan users.