Utsikt över Viltvattnet

Grillar vid rastplatsen

Tillgänglig grill vid rastplatsen

Grill med svängbart galler
Smultronställe Viltvattnet i Vedyxaskogen
Smultronställe
Description
Viltvattnet är en liten våtmark med öppna vattenytor som anlagts för skogens vilda djur. Slå dig ner på bänkarna vid den mysiga grillplatsen och kika på våtmarksfåglarna. Ved hittar du i vedförrådet. Viltvattnet omges av barrskog där du kan ströva runt och leta efter bär och svamp.
Viltvattnet är ett av Uppsala läns smultronställen i naturen. Ett smultronställe är ett område med höga natur- och friluftsvärden som är tillgängligt för besökare.
Utökad information om anordningar och tillgänglighet vid Viltvattnet i Vedyxaskogen
Activities And Facilities
Smultronställe
Accessibility
Near parking

Near toilet

Stroller accessible

Wheelchair accessible
Tested with a wheelchair

Mellan den vanliga parkeringen och handikapparkeringen är det en kort, men brant backe! Parkera på handikapparkeringen för att undvika den.

Vägvisare vid handikapparkeringen

Stigen

Testpatrullen

Stigen med hårdgjort underlag

Tillgängligt utedass

Utsikt över Viltvattnet

Den stora eldstaden vid rastplatsen
Facts

Förvaltare: Uppsala kommun
Parking

Parkering finns 600 meter från Viltvattnet. Handikapparkering finns efter den, 200 meter vidare på vägen mot Viltvattnet.
Communications

Du kan komma med stadsbussen till Slavsta och kliva av vid hållplats Södra Slavstavägen. Härifrån är det ca 2 km promenad fram till Lunda. Följ vägskyltningen mot Vedyxaskogen.
Directions

Viltvattnet i Vedyxaskogen ligger ett par kilometer öster om Årsta, alldeles utanför Uppsala.

Med bil eller cykel: Från Tycho Hedéns väg svänger du öster ut i höjd med Boländerna, det är skyltat mot Fyrislunds ind.omr. Kör rak fram ända till bostadsområdet Slavsta, där skyltning mot Vedyxaskogen tar vid och visar dig förbi Rörby, under E4:an och vidare mot parkeringen vid Lunda.
Contact
Email address
Upplandsstiftelsen
Organization logotype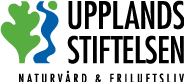 Questions & Answers
Ask a question to other Naturkartan users or to the responsible manager.