Smultronstället Hagudden vid Kyrkspången
Firesite
Description
Det är en upplevelse att ge sig ut på träplankorna som leder över det vidsträckta öppna våtmarksområdet. Kyrkspången är så pass bred att både barnvagnar och rullstolar får plats. Smultronstället ligger vid Hagudden i södra delen av spången. Här finns en rast- och grillplats omgiven av några gamla ekar. I norra änden av spången finns ett högt fågeltorn, vindskydd och eldstad. Från tornet har du fin utsikt över våtmarken och dess fågelliv.
Sedan urminnes tider har det funnits spång över Nordmyran. Spången utgjorde en del av den kyrkstig som boende i området tog när de skulle till Tärnsjö för ärenden eller gudstjänst i kyrkan. Varje markägare hade ansvar för sin del av spången. År 1931 utplånades spången helt vid den stora vårfloden, så år 1975 byggdes en ny 660 m lång spång över myran. Hösten 2001 såg man att kyrkstigen, och kyrkspången behövde rustas igen och tre år och många ideella timmar senare fanns en ny spång på plats.
Hagudden vid Kyrkspången är ett av Upplands Smultronställen i naturen. Ett Smultronställe är ett område med höga natur- och friluftsvärden. Gräset på Nordmyran slås varje år med traktor. Det gynnar fåglar som häckar i området, t ex storspov, brun kärrhök och tranor. Många andra fåglar rastar också här under sin flyttperiod.
Hela Kyrkstigen är 9 km lång och går mellan Skekarsbo och Nora kyrka, i Tärnsjö. Den är en del av Upplandsledens västligaste sträckning.
Service: Handikappanpassad spång. Torrtoalett (ej handikappanpassad), eldstad och vindskydd vid Hagudden i södra änden av spången. Torrtoalett (ej handikappanpassad), eldstad, litet vindskydd och fågeltorn vid Österbo i norra änden av spången. För den som har svårt att gå finns möjlighet att åka bil från kyrkan längs den första delen av kyrkstigen ner till en vändplan ca 300 m från Hagudden och följa grusväg ända fram.
Utökad information om anordningar och tillgänglighet vid Kyrkspången, i+
Activities And Facilities
Firesite

Smultronställe

Rest area
Accessibility
Near parking

Near toilet

Stroller accessible

Wheelchair accessible
Tested with a wheelchair

Spången (norra delen)

Rastplats vid Hagudden

Spången (södra delen)

Rastplats på mitten av spången

Rastplats Österbo

En sväng på spången

Grusväg mellan Nora kyrka och Hagudden
Facts

Förvaltare: Nora församling
Directions

Parkera vid Nora kyrka, i Tärnsjö. Därifrån är det ca 1 kilometer promenad till smultronstället vid Hagudden. Följ kyrkstigen.
Contact
Email address
Upplandsstiftelsen
Organization logotype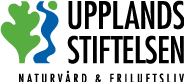 Questions & Answers
Ask a question to other Naturkartan users.