Photo: Karolina Vessby

Photo: Karolina Vessby

Photo: Karolina Vessby

Photo: Karolina Vessby
Smultronställe Rossholm
Protected nature
Description
Rossholm är en vacker liten by vid havet. Här finns uppmärkta stigar som tar dig dig genom byn eller skogen ut till havet. Ta en folder vid parkeringen och läs mer om Rossholms växter och natur.
Stigarna leder dig ut till tre olika platser vid havet, Immarviken, Rossholmsberget och Kranselberget. De har lite olika karaktär med gemensamt är att här finns utsikt och fina klippor.
Alla stigar utgår från parkeringen vid det militära tornet. Stigen till Kranselberget och Rossholmsberget följer grusvägen genom byn. Det går att få en skymt av havet vid änden av vägen, och dit kan du ta dig med barnvagn. I övrigt är stigarna i området enkla skogsstigar där grövre skor rekommenderas. Både vid Kranselberget, i väster, och vid Rossholmsberget, i öster, slutar stigen ute klipporna med utsikt över öppet hav. Till båda utsiktspunkterna är det ca 1 km från parkeringen.
Prova att följa klipporna mellan Rossholmsberget och Immarviken. Därifrån kan du följa led ända bort till Kapplasse naturreservat.
Söder om byn leder en stigslinga (ca 700 m) runt Svilandet. Den passerar gamla gärden och stenmurar. Det här är fjärilarnas och fåglarnas marker.
Rossholm är ett av Uppsala läns smultronställen i naturen. Smultronställen är områden med höga natur- och friluftsvärden som är tillgängligt för besökare.
Service: Stigar, folderbaserad naturstig. Parkering med plats för fem bilar. Du är välkommen att elda jaktstugan som finns längs vägen mot Immarviken, ta med egen ved.
Förvaltare: Tierps kommun
Activities And Facilities
Protected nature

Smultronställe
Accessibility
Near parking
Directions

Rossholm ligger vid Hållsnäshalvöns nordkust i nordligaste Uppland.

Med bil: Från Skärplinge följer du vägvisning mot Hållnäs kyrka. Efter kyrkan, fortsätt mot Hjälmunge och följ därefter vägvisning mot Fågelsundet. Efter Hållen sväng vänster mot Rossholm. Utmärkt P-plats vid det militära utsiktstornet ett par kilometer fram längs vägen. Plats för fem bilar och möjlighet att vända med buss.
Contact
Email address
Upplandsstiftelsen
Organization logotype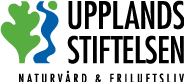 Questions & Answers
Ask a question to other Naturkartan users.