Vägvisare

Glup

Vildmarksterräng
Pansarudden
Nature reserve
Description
I Pansaruddens naturreservat möts du av riktig vildmarksterräng. Skogen är i stort sett orörd sedan slutet av 1800-talet. De grova trädstammarna står tätt och marken täcks av vindfällen och mossklädda stenblock. I skogen trivs ugglor och hackspettar. Lodjur har också setts till i trakten.
Flera stigar går genom reservatet, bland annat fram till sjön Vällen. Längs Upplandsleden som går rakt igenom området finns Rudbäcken, en glup som ses som en glänta i skogen. Glupar är områden som ibland är vattenfyllda och ibland torra. Vattnet kommer från underjordiska källor. Runt glupen växer många stora lövträd.
En vandring i Pansaruddens naturreservat är en spännande upplevelse. Här finns gott om fåglar, insekter och ovanliga växter. Men vandringen är inte helt lätt. Terrängen är stenig och kuperad.
Från södra parkeringen kan du vandra Pansaruddenslingan, som är en del av Upplandsleden. Slingan är 4 km lång och går ut till sjön Vällen och tillbaka. En del av sträckan går du längs lättgången skogsväg men mest är det en stig. Slingan är märkt med röd färg.
I Pansarudden startar också Upplandsledens etapp nr 8 som går söderut mot Bennebol och etapp nr 9 som går norrut mot Kolarmora. Upplandsleden är märkt med orange färg på träd och stolpar.
Ställ bilen vid norra parkeringen och följ Upplandsleden 1,5 km till grillplatsen vid Vällen. En brasa är lika mysig en ruggig höstdag som en ljummen sommarkväll. Stigen går mestadels genom blockrik och kuperad terräng. Stadiga skor eller kängor rekommenderas!
Förvaltare: Upplandsstiftelsen
Activities And Facilities
Nature reserve
Accessibility
Near parking
Communications

Regionbussen stannar där Upplandsleden korsar Hallstaviksvägen vid hållplats Kasbol. Härifrån är det ca 4 km vandring söderut längs Upplandsleden fram till Pansarudden. Tidtabell och bussnummer hittar du på www.ul.se.
Directions

Pansaruddens naturreservat ligger ca 9 km NO om Knutby.

Med bil:Från väg 288 viker du av mot Hallstavik på väg 661 strax öster om Gåvsta. 2,5 mil senare passerar du över Vällen och ett par kilometer längre fram svänger du av till höger mot Vällnora och Bennebols bruk. Efter 4 km kommer du till norra parkeringen i reservatet. Från den norra parkeringen når du Upplandsleden, eldstaden vid vattnet och glupen Rudbäcken. Fortsätter du några km når du den södra parkeringen. Härifrån kan du vandra genom skogen ut på Pansarudden och få en glimt av vattnet.
Contact
Email address
Upplandsstiftelsen
Organization logotype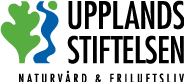 Questions & Answers
Ask a question to other Naturkartan users or to the responsible manager.