En av sandstränderna i Östa naturreservat

Östas norra strand

Stigen till stranden

Fågeltornet vid Stormossen

Spång mot fågeltornet vid Stormossen
Östa
Nature reserve
Description
Lugnet och naturen i Östa naturreservat har mycket att erbjuda besökare året om. Här väntar långa sandstränder med gamla tallar, vandringsleder genom skogen och vidsträckta mossar. Området gränsar till Färnebofjärdens nationalpark.
Sandstränder och stilla älv De kilometerlånga sandstränderna längs Dalälven passar både för sol och bad liksom för vandring. Om du är sugen på att ge dig ut på vattnet kan du hyra kanoter på campingen. Vattnen kring Östa är rika på gädda, gös och abborre. Ta med din egen båt och lägg i på anvisade platser, eller hyr en på campingen. Där köper du även ditt fiskekort.
På Östas norra strand finns smultronstället Östa stränder. Här växer gamla knotiga tallar med rötter som spolats fram av havets vågor.
Fågletorn vid norrländsk mosse Besök smultronstället på Stormossen där det finns ett fågeltorn. Åk gärna hit på hösten, Stormossens alla mossor och ris är som vackrast i höstfärger.
Vandra i skogen Det finns många vandringsleder genom reservatet och du kan lätt hitta en runda på mellan ett par och 10 km. Lederna ger stora möjlighetera att göra olika skogsvandringar. Reservatets västra och nordvästra delar är lätta att nå, medan området kring Andersboviken har mer vildmarkskaraktär. Ljusbäcksleden leder dig ända in till Tärnsjö.
Service: Parkeringar, informationstavlor, camping, stugor, torrtoaletter, vandringsleder, vindskydd, eldstäder, fågeltorn, sjösättningsramp. Boende finns på Östa camping, samt i stugor i närheten.
Utökad information om anordningar och tillgänglighet i Östa naturreservat, i+
Activities And Facilities
Nature reserve
Accessibility
Near parking

Near toilet
Facts
Parking

Det finns flera parkeringar att välja på i reservatet, beroende på vilken plats du vill besöka.
Communications

Det finns ingen busshållplats nära Östa naturreservat.
Directions

Östa naturreservat ligger väster om Tärnsjö och norr om Heby.

Med bil: Skyltning finns från väg 56 söder om Tärnsjö.
Contact
Email address
Upplandsstiftelsen
Organization logotype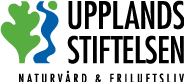 Questions & Answers
Ask a question to other Naturkartan users.