Uddar ut i Mälaren

Barnvänlig strand

Upplandsleden

Lugna stränder
Härjarö
Nature reserve
Description
Naturreservatet Härjarö ligger på en halvö i Mälaren. Det är ett lättillgängligt och populärt friluftsområde med möjlighet till många aktiviteter. En utflykt hit kan gärna bli en dagstur för hela familjen - här finns något för alla: strövvänliga skogar, härliga badplatser och tillfälle att fiska eller paddla kanot längs Mälarens strand.
Den gamla barrskogen genomkorsas av många stigar som gör det lätt att utforska området. Om sensommaren lyser det både rött, blått och gult - det finns gott om bär och svamp och en besökare går sällan tomhänt härifrån. Om du rör dig varsamt kan du ha tur och få se både räv och rådjur eller t o m en ståtlig älg.
Det är svårt att gå vilse, var du än befinner dig är du aldrig långt från vattnet. Rätt var det är så glittrar det till mellan träden och du kommer fram till släta hällar eller en iordningsställd badplats som bjuder in till ett dopp. I vikarna trivs många olika sjöfåglar, som häger och fiskgjuse. Deras läten hörs långt över vattnet. Väster om udden ligger de fågelrika öarna Skaftskär, Kattan och Kattrumpan, där det råder landstigningsförbud under häckningsperioden, mellan 1 april och 15 juli.
I reservatet finns många markerade stigar och Upplandsleden går genom området. De markerade stigarna underhålls regelbundet av förvaltarens tillsynsman på Härjarö, Jan Hellberg. De stigar som underhålls (markerade stigar) är utritade på karta på naturreservatets informationsskylt som finns på flera platser i reservatet.
I Härjarö finns två smultronställen, Blåhäll och Äppelnäsgrund. Sök på dessa namn på Naturkartan så får du upp information om dessa två badplatser.
Förvaltare: Upplandsstiftelsen
Ladda ner detaljerad information om service och anordningar i Härjarö naturreservat
Activities And Facilities
Recreation area

Nature reserve
Accessibility
Near parking

Near toilet

Stroller accessible
Communications

Närmaste busshållplats är Ekholmen, ca 5 km från parkeringen.
Directions

Härjarö ligger på en halvö i Mälaren, sydväst om Bålsta, nästan så långt söderut man kan komma i Uppsala län.

Med bil: Från väg 55 svänger du av söderut mot Härjarö i rondellen vid Litslena. Redan här står det skyltat. Du passerar Grillby och fortsätter på småvägar drygt 20 km.
Contact
Email address
Upplandsstiftelsen
Organization logotype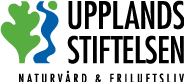 Questions & Answers
Ask a question to other Naturkartan users or to the responsible manager.