Hasselblad

Betesmarker

Hassel i blom

Blåklockor i blom
Hagalund
Nature reserve
Description
Ett gammalt stillsamt kulturlandskap möter dig i naturreservatet Hagalund. Här finns skogsdungar med lövträd och gott om hackspettar, mer eller mindre öppna betesmarker och stora mossklädda stenblock. Men mest intressant är kanske den gamla hassellunden, som är ett av Upplands smultronställen i naturen. Många av hasselbuskarna i Hagalund har ovanligt grova stammar.
Vandra genom hagen och vidare in i hassellunden. På sommaren är det som att kliva in under ett grönskimrande tak. På våren är det mer luftigt med mängder av blåsippor bland de torra fjolårslöven. Efter en kilometer når du fram till husgrunden efter det gamla torp som gett namn åt reservatet. En informationsskylt på platsen berättar mer. Fortsätt stigen så kommer du tillbaka till startpunkten, rundan blir ca 2,2 km. Du vandrar hela sträckan i en hage där det stora delar av året finns kor som kan vara lite nyfikna.
Service: Parkering, stigslinga, informationsskyltar. Det går kor i hagen under den gröna säsongen vilket gör att det ibland kan bli ganska lerigt, så ta oömma skor.
Hagalund är ett av Uppsala läns smultronställen i naturen. Ett smultronställe är ett område med höga natur- och friluftsvärden som är tillgängligt för besökare.
Förvaltare: Upplandsstiftelsen
Activities And Facilities
Nature reserve

Smultronställe
Communications

Det går inte att komma med buss till reservatet.
Directions

Hagalund ligger 5 km nordost om Örsundsbro, nära Sävaån.

Med bil: Från väg 55 svänger du av när du är i Säva, ca 6 km norr om Örsundsbro. Sväng mot Hagby. Efter 2,5 km kommer du till Hesta gård, där du tar vänster och följer skylten mot naturreservat. Fortsätt ca 500 m. På högra sidan av vägen finns parkering med en liten parkeringsplats och en informationsskylt. Entrén till reservatet ligger på vänster sida strax innan du kommer fram till parkeringen
Contact
Email address
Upplandsstiftelsen
Organization logotype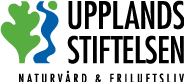 Questions & Answers
Ask a question to other Naturkartan users.