Kvarnkojan, smultronställe

Naturinformation vid Kvarnkojan

Tre-i-rad-spel vid Kvarnkojan

Utsikt från åsen

Smultron
Granåsen
Nature reserve
Description
I Granåsens naturreservat höjer sig den mäktiga Uppsalaåsen och bildar en brant rygg genom landskapet. Uppe på åsen stod på 1800-talet en väderkvarn. Grunden finns fortfarande kvar. Intill ligger den gamla Kvarnkojan där de som jobbade i kvarnen bodde. Gräsytan framför Kvarnkojan är idag en populär samlingsplats, perfekt för lek, grillning och picknick! Här finns eldstäder, bord och bänkar och flera informationsskyltar om naturen i området.
Vill du röra på dig finns lättgångna stigar. Stigarna går genom barrskog med över hundra år gamla tallar och granar. Vandra en bit på Upplandsleden, eller längs det 2 km långa elljusspåret som går i en slinga genom området. Vintertid spåras elljusspåret för skidåkning. Nedanför åsens krön går Granstigen varifrån du bitvis får utsikt över Lilla Ullfjärden.
Mellan Kvarnkojan och parkeringen vid Teknikbacken går den tillgänglighetsanpassade Tallstigen, 300 m lång. Längs stigen finns ett anpassat fikabord, en soffa och skyltar om naturen. Stigen från parkeringen vid Smedsstugan och upp till Kvarnkojan är lättgången och går bra att gå med barnvagn, men har kraftig lutning. På baksidan av Granåsenstugan, intill Kvarnkojan, finns toaletter varav en är tillgänglighetsanpassad.
Service: Parkering 250 m från Kvarnkojan, eldstäder, fikabord, torrtoalett, slalombacke i närheten.
Utökad information om service och tillgänglighet i Granåsens naturreservat, i+
Activities And Facilities
Nature reserve
Accessibility
Near parking

Near Public Transport
Facts

Förvaltare: Upplandsstiftelsen och Håbo kommun
Communications

Ta regionbussen till hållplats Grans gård, därefter är det ca 200 m längs gångväg fram till reservatet. Tidtabeller hittar du på www.ul.se.
Directions

Granåsen ligger precis norr om Bålsta.

Följ Enköpingsvägen norrut från Bålsta och sväng höger efter ca 600 m där det står skyltat mot naturreservat. Efter ca 400 m kommer du till parkeringen.
Contact
Email address
Upplandsstiftelsen
Organization logotype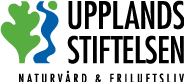 Questions & Answers
Ask a question to other Naturkartan users.