Fågeltornet vid Övre föret

Utsikt från tornet

Fikabord vid tornet

Utsikt från mellersta våningen

Utsikt från översta våningen
Smultronställe Fågeltornet vid Övre föret, Årike Fyris
Bird watching
Description
Gör en cykelutflykt längs Fyrisåns västra sida till fågeltornet vid Övre Föret. Slå dig ner vid fikabordet på våning ett eller klättra upp till våning två och spana efter krickor och knipor i vassen. Från våning tre får du fin utsikt över Fyrisån och dess omgivningar. På andra sidan ån breder åkrar och strandängar med betande djur ut sig.
Vid Övre föret sväller Fyrisån till en liten sjö. Här rastar och häckar många fåglar, mest änder och vadare. Du kan få se knipa, vigg och kricka, men även skedand, kungsfiskare och kornknarr. Har du tur flyger den tjusiga kärrhöken förbi på jakt efter små gnagare och grodor. Under vintern är Övre Föret oftast isfritt och ett viktigt tillhåll för sjöfåglarna.
Informationsskyltar med bilder och namn på platsens vanligaste fåglar finns på de olika våningsplanen.
Tillgänglighet Intill fågeltornet finns en parkering med plats för fyra bilar. Bottenplanet är anpassat för rullstolar. Här finns även ett fikabord. Fram till tornet går en grusad gångväg. Toalett saknas.
Utökad information om anordningar och tillgänglighet i Årike-Fyris naturreservat
Fågeltornet vid övre Föret är ett av Uppsala läns smultronställen i naturen. Ett smultronställe är ett område med höga natur- och friluftsvärden som är tillgängligt för besökare.
Activities And Facilities
Biking

Bird watching

Smultronställe
Accessibility
Near parking

Stroller accessible

Wheelchair accessible
Facts

Förvaltare: Uppsala kommun
Parking

En parkering finns vid Vindbrovägen, alldeles söder om fågeltornet. Utöver denna finns ingen parkeringsplats så bäst är att ta sig till fågeltornet med cykel. Det går dock att parkera längs Vindbrovägen.
Directions

Koordinater fågeltornet: N 59º 49.627' E 017º 39.877'

Med bil: Från Dag Hammarskjölds väg, sväng av österut längs Ulltunaallén. Kör vänster på Kronåsvägen och sen direkt höger efter dammen. Håll därefter vänster. Du är nu på Vindbrovägen. Efter ca 1 km ligger fågeltornet på höger sida.

Med cykel: Längs med Fyrisån, förbi fågeltornet vid Övre Föret, går en grusad gång- och cykelväg. Den börjar vid Stadsträdgården i Uppsala och slutar vid Sunnersta. Till fågeltornet är det 2,5 km från Stadsträdgården.
Contact
Email address
Upplandsstiftelsen
Organization logotype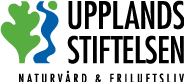 Questions & Answers
Ask a question to other Naturkartan users or to the responsible manager.