Östra badplatsen

Västra badet

Stig mot badet

Grillplatsen
Aspbo
Nature reserve
Description
Till Aspbo kan du åka året om. Här kan du ta en svalkande simtur, grilla vid någon av eldstäderna, ha picknick i gröngräset eller åka långfärdsskridskor på den frusna sjön.
Aspbo har två parkeringar, en vid det mindre västra, badet (Aspbo 1) och en vid det större östra badet (Aspbo 3). Förr var skogen hagmark och djur har gått och betat här under lång tid. Nu täcks marken istället av en blandskog med tall, björk och andra lövträd.
En gammal granplantering har nyligen avverkats vid den västra badplatsen, därför ligger parkeringen just nu vid ett hygge. Tanken är att här ska komma upp ny skog med många lövträd i.
Aspbo är också ett smultronställe, vi kallar det för Aspbobadet. Smultronställen är områden med höga natur- och friluftsvärden. Här finns två fina badplatser med mycket gräsyta för filten. Det östra badet är större och har sandstrand. Mellan baden går den väl upptrampade Upplandsleden.
Tag gärna med dig picknickkorgen. Här finns både gräsytor vid badplatserna och små berghällar bland träden att slå sig ner på. Eldstäder finns nära de båda badplatserna.
En 2 km lång slinga av Upplandsleden, slinga 11:2, går genom området. Den tar dig längs med vattnet förbi de båda baden och genom den småkuperade skogen. Du startar lättast vid den stora, östra parkeringen. Alldeles före parkeringen, mot vägen till, finns pilar in på stigen.
Service: Två stora parkeringsplatser, badplatser, eldstäder med vedförråd, picknickbord, torrtoalett vid badplatserna, tillgänglighetsanpassad toalett vid Östra badplatsen. Det är fritt att tälta på den klippta gräsytan öster om Aspbo 3.
Utökad information om anordningar och tillgänglighet i Aspbo naturreservat
Activities And Facilities
Nature reserve
Accessibility
Near parking

Near toilet
Facts

Förvaltare och skötselansvarig: Östhammars kommun och Upplandsstiftelsen
Parking

I området finns två stora parkeringsplatser.
Communications

Det finns ingen busshållplats vid Aspbo. Närmaste hållplats är 3 km bort, i Österbybruk. Från Österbybruk kan du vandra Upplandsleden fram till Aspbobadet.
Directions

Aspbo naturreservat ligger 3 km nordost om Österbybruk.

Med bil: Från väg 290 tar du av öster ut alldeles norr om Österbybruk. Skyltar visar mot Aspbobadets två olika parkeringar och mot nedfarten till Naturcamping.
Contact
Email address
Upplandsstiftelsen
Organization logotype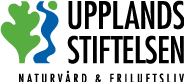 Questions & Answers
Ask a question to other Naturkartan users.