Vita spåret
Hiking
Description
Vita spåret är en led på 3,5 km (plus anslutning från Kolbotten blir den ca 5-5,5 km), i delvis brant terräng. En kort sträcka, men den bjuder på många sorters skog och en del strapatser. Stanna till på höjden ovanför Källtorpssjön och spana! Moss- och myrmarkerna kan ge Norrlandskänsla. Vad berättar de kala tallskeletten? Jo, att skogen brann i augusti 1999. En skylt berättar mer. Välj mellan två sträckningar: den västra går upp på höjden, den östra genom lägre marker, som kan vara sanka. Båda grenarna möter Gröna spåret, en klassisk och längre vandringsled genom Erstavik. Spåret är slingrigt, men täta vita prickar hjälper dig hitta rätt. Ibland finns de på berget.
Activities And Facilities
Biking

Hiking
Directions

I norr börjar spåret vid Kolbotten/Sågtorp, bara ett par hundra meter från Saltsjö-Duvnäs station på Saltsjöbanan. Följ Kolbottens väg-Kranglans väg. Sträckningen leder till det gamla torpet Snörom vid Ältavägen. Busshällplatsen Tenntorp ligger alldeles intill. Parkeringsplatser finns vid Saltsjö-Duvnäs station och vid Snörom.
Contact
Email address
Lindgren Sofia
Organization logotype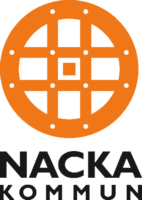 Questions & Answers
Ask a question to other Naturkartan users.