Vedförråd, Häverö Prästäng
Photo: Gunnar Hammar
Vedförråd, Häverö Prästäng
Firewood
Currently
Nu gör vi stora restaureringsarbeten kring entrén i Häverö prästäng, för att återskapa skogs- och naturbetesmark. Vi kommer att ta bort sly och granar för att gynna stora lövträd och tallar. Sedan städas området upp, så att betesdjuren kan släppas in i området. Deras bete och tramp kommer att gynna både flora och fauna. På sikt kommer det att bli mycket fint, med livsmiljöer för många arter! Till dess ber vi er ha överseende med skogsmaskiner som rör sig i området, och att det kan upplevas som stökigt under en period.
Tack för ert tålamod! Hör gärna av er till Länsstyrelsen om ni har frågor.
Description
Hämta ved här för eldning vid rastplatsen.
Ta gärna med egen ved att elda med, då det inte finns garanti att förråden är påfyllda.
Activities And Facilities
Firewood
Facts

Skyddat sedan:1973

Storlek:48 hektar

Karaktär:ängs- och betesmark, ädellövskog, kulturmiljö

Kommun:Norrtälje

Markägare:Häverö-Edebo-Singö församling

Förvaltare:Länsstyrelsen

Skyddsform: naturreservat

Övrigt:Natura 2000-område Bergbofjärden-Häverö Prästäng SE0110078
Directions

Kollektivtrafik:Häverö Prästäng ligger långt från allmänna kommunikationer. Närmaste busshållplats finns i Herräng, cirka 5 km från reservatet. Se aktuell information om kollektivtrafik på:sl.se.

Med bil:Åk mot Hallstavik och därefter mot Herräng, vid infarten till Herräng tar du av mot Mörtö. Efter cirka 600 meter svänger du vänster och följer sedan skyltning till Prästängen.
Regulations

För att skydda Häverö prästängs naturreservat finns regler du måste följa.

I reservatet är det förbjudet att

elda, borra, mejsla, måla eller eljest skada berghällar och block
gräva upp växter eller skada levande eller döda träd eller buskar
medvetet störa djurlivet
medföra hund, katt eller annat husdjur som inte är kopplat
tälta på ängsmark
tälta eller förankra båt för längre tid än 2 dygn i följd på samma plats
göra upp öppen eld
rida
framföra motordrivet fordon annat än på anvisade vägar och stigar
parkera motorfordon annat än på anvisad parkeringsplats.
Contact
Email address
Länsstyrelsen i Stockholm
Organization logotype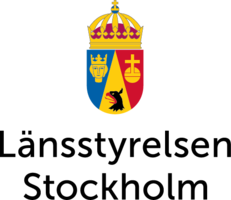 Questions & Answers
Ask a question to other Naturkartan users.