Vallensjö
Nature reserve
Currently
Vi tar ned farliga träd
Sedan 2018 har många granar varit utsatta för torkstress, stormar och granbarkborre. Det gör att träd riskerar att falla ner över leder och friluftslivsanordningar. För att undvika fara fäller vi därför riskträd. De avverkade granarna får ligga kvar intill leden som död ved, till förmån för skogens biologiska mångfald.
Arbetena pågår främst under vårvintern 2022. Tills det är färdigt uppmanar vi besökare att undvika leden vid blåsigt väder. Vi hoppas också på förståelse för att det under en tid kan vara stökigt kring leden.
Description
The Vallensjö nature reserve encompasses 16 hectares of old natural coniferous forest consisting mainly of spruce, which is quite unusual for Stockholm County. No forestry has been performed here for a quite some time, which gives the reserve its unique character and has created an ideal habitat for many unusual fungi.
Ancient archaeological sites are hidden throughout the forest; there are remnants of ancient stone walls and a sunken lane. The reserve is also a Natura 2000 protected area.
Activities And Facilities
Nature reserve
Facts

Skyddat sedan: 2006

Storlek: 16 hektar

Karaktär: skogsmark

Kommun: Upplands Väsby

Markägare: privat

Förvaltare: Länsstyrelsen

Skyddsform: naturreservat

Övrigt: Natura 2000 område SE0110339 Vallensjö
Parking

Det finns en mindre anlagd parkeringsplats i Ekeby. Därifrån är det sedan cirka 500 meter promenad till reservatet.
Communications

Ta buss 539 från Upplands Väsby station och stig av vid Fresta kyrka. Sedan är det cirka 1 kilometer promenad.
Directions

** By car: ** Take Route 268 and turn south towards Ekeby. Follow the signs to the small parking lot. There is a smaller parking lot at Ekeby, about a 500 m walk to the reserve.

** By bus: ** Take bus 539 from Upplands Väsby station and get off at the Fresta kyrka bus stop. It's about 1 km walk to the reserve from there. For more information about current bus lines and timetables, see [Start | SL] (https://sl.se/en)
Regulations

In order to protect the Vallensjö nature reserve, please respect the following rules.

Within the reserve, it is forbidden to:

dig, cut, blast or in any other way damage rock, soil or stone,
fell or in any other way damage living or dead trees and bushes, or remove dead wood,
dig up plants, such as shrubs, herbaceous vegetation, grasses, mosses or lichens, or remove fungi growing on wood,
bring dogs that are not on a leash,
ride horses,
make a fire,
put up posters, signs or similar, or make inscriptions.

It is permitted to pick flowers, berries and edible fungi growing on soil.
Contact
Email address
Länsstyrelsen i Stockholm
Organization logotype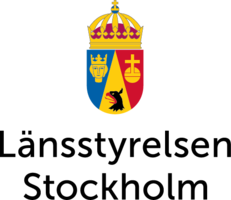 Questions & Answers
Ask a question to other Naturkartan users.