Kärsöleden, Lovö naturreservat.
Photo: Lena Malmström

Stig bland tallar, Kärsöleden.
Photo: Stefan Henriksson

Fåren hjälper till att hålla Kärsöns landskap öppet.
Photo: Lena Malmström

Utsikt mot Drottningholms slott från Kärsöleden.
Photo: Lena Malmström

Kärsöleden, Lovö naturreservat.
Photo: Lena Malmström

Rastplats med bänkar och eldstad.
Photo: Lena Malmström

Stigen slingrar sig fram runt Kärsön.

Kärsöleden, Lovö naturreservat.
Photo: Lena Malmström
Lovö Kärsö - The Kärsöleden trail
Hiking
Description
Come and explore the beautiful island of Kärsön! The Kärsöleden trail is 5.8 km long and is only a 5-minute bus ride away from Brommaplan. This trail follows the southern shoreline of Kärsön and offers impressive views of Lake Mälaren and Drottningholm Palace. Along the way, you'll pass sheep pastures with ancient oaks, deciduous forests with unusual plants and carpets of bilberry under towering pine trees.
There are many nice swimming spots along the trail. Near Morgongåvan, on the south side of Kärsön, there is a covered picnic area with a fire pit next to the trail. The trail is hilly and steep in places, with uneven terrain.
At the information centre at Brostugan, you'll find a picnic area with picnic tables, as well as a wheelchair-accessible outdoor dry toilet. There is also a parking lot and swimming area.
Lovö nature reserve is managed by the National Property Board (Statens fastighetsverket, SFV).
Activities And Facilities
Hiking

Walking
Accessibility
Near Public Transport
Directions

You can get to the trail from the parking lots at Brostugan and Kärsögården. The closest bus stop is Brostugan, which is located by the Nockebybron bridge. For current timetables, see www.sl.se.

Please note that there is no pedestrian crossing over Drottningholmsvägen road. Instead, follow the pedestrian and cycling path under the road, at the base of Nockebybron bridge.
Regulations

In order to protect the Lovö nature reserve, please respect the following rules.

Within the reserve, it is forbidden to:

dig, cut, drill or in any other way damage bedrock, soil or stone,
fell or damage living or dead trees or bushes,
damage vegetation by digging up plants,
bring unleashed dogs,
ride horses on designated hiking trails,
camp for more than two consecutive nights in a tent, motorhome, caravan or similar,
moor a boat for more than two consecutive nights at the same beach (this rule does not apply to piers and marinas),
put up permanent posters, signs or similar.
Contact
Email address
Länsstyrelsen i Stockholm
Organization logotype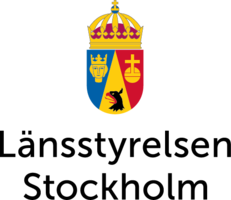 Questions & Answers
Ask a question to other Naturkartan users.