Smyg in bland gammelskogens granar i Gullunge naturreservat
Photo: Länsstyrelsen Stockholm

I Gullunge finns en fin vandringsslinga.
Photo: Länsstyrelsen Stockholm

Tickor växer på gamla träd.
Photo: Länsstyrelsen Stockholm
Gullunge
Nature reserve
Description
The Gullunge nature reserve is a fairy-tale forest full of rare fungi, mosses, lichens and insects that are specially adapted to the limestone soils and old conifers found here. Dead wood in various stages of decomposition provides habitat and food for many endangered species. The presence of specific plants, like bird's-nest orchid and wood sanicle, indicates that Gullunge is a relatively undisturbed forest. The rare three-toed woodpecker has also been observed here.
There is a 2 km hiking trail in Gullunge, perfect for mushroom and berry picking. A small detour from the path leads to the remnants of an ancient fort.
Warning for storm-damaged forests: In this area, trees may have blown down. Downed trees may lie across or hang over paths. Be extra careful in this area. Do not pass under leaning trees and do not climb on piles of fallen trees or among the roots of overturned trees—this can be dangerous. Please notify the County Administrative Board if you see trees lying across or hanging over paths.
Activities And Facilities
Nature reserve
Facts

Skyddat sedan: 2008

Storlek: 38 hektar

Karaktär: barrskog, sumpskog

Kommun: Norrtälje

Markägare: privat

Förvaltare: Länsstyrelsen

Skyddsform: naturreservat
Directions

** By public transit: ** The nearest bus stop Ticksta is a 2 km walk from the reserve's entrance. To get there, take a bus from Norrtälje or Tekniska högskolan in Stockholm. For current timetables, see [sl.se] (https://sl.se/en).

** By car: ** The entrance is off of Gamla Norrtäljevägen road (Route 280) by Rilanda. [See map] (Https://goo.gl/maps/x5XypLB7MUjU6yU18) In the southwestern part of the reserve, there is parking lot with space for 2-3 cars.
Regulations

In order to protect the Gullunge nature reserve, please respect the following rules.

Within the reserve, it is forbidden to:

dig, cut, blast or in any other way damage rock, soil or stone,
fell or damage living or dead trees and bushes or remove dead wood,
dig up plants or remove mosses or lichens or fungi growing on wood.

It is permitted to pick flowers, berries and edible fungi growing on soil.
Contact
Email address
Länsstyrelsen i Stockholm
Organization logotype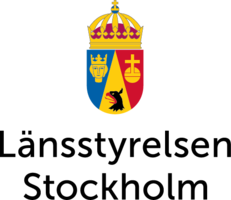 Questions & Answers
Ask a question to other Naturkartan users or to the responsible manager.