Fysingen i kvällssol.
Photo: Länsstyrelsen Stockholm

En knipa flyger över vassen i Fysingen.
Photo: Länsstyrelsen Stockholm

På våren är Nordians hög ett säkert ställe för att se backsippor.
Photo: Länsstyrelsen Stockholm

Sommarsol över Fysingen.
Photo: Länsstyrelsen Stockholm

Flygvy över naturreservatet Fysingen.
Photo: Länsstyrelsen Stockholm

Från luften kan man se hur strandängarna betats och trampats.
Photo: Länsstyrelsen Stockholm

Strandängarna betas av kor och vattenbufflar
Photo: Länsstyrelsen Stockholm
Fysingen
Nature reserve
Description
Fysingen is one of the county's best lakes for birding—close to 100 species of birds nest here. There is a bird observation tower and it's easy to get around on the broad wooden walkways. Here you can see birds such as the northern shoveler, garganey, harrier and common rose finch. On early summer evenings, you can hear the honking of the Eurasian bittern and the song of the nightingale.
The beach meadows along the lake are protected for birds and highland cattle graze there. Water buffalo graze the reserve in the summer. The area is also culturally and historically significant; one of Uppland's largest burial mounds, Nordian's Mound, is located here—a grave field with over 190 archeologically important sites.
During the winter, Lake Fysingen is perfect for cross-country skiing and skate sailing.
Activities And Facilities
Nature reserve
Accessibility
Wheelchair accessible
Tested with a wheelchair

Rastplats med utsikt över sjön Fysingen.
Photo: Länsstyrelsen Stockholm

Plats för möte på den tillgänglighetsanpassade leden.
Photo: Länsstyrelsen Stockholm
Parking

AKTUELLT: P-plats vid Ströms gård är avstängd. Besökare hänvisas till P-platsen vid Åholmen. Där finns även det utedass som tidigare stod vid Ströms gård.
Directions

** By public transit: ** Take the bus to the bus stop Rosersbergs villastad. From there, walk a little over 1 km to the reserve at Ströms gård farm and then another 500 m to the bird observation tower. Alternatively, take the commuter rail ("pendeltåg" in Swedish) to Rosersberg, then walk 2 km to the reserve.

To reach the northern part of the reserve and Nordian's Mound, take a bus from Upplands Väsby, or Märsta, to the Åshusby gård bus stop.

For current bus and commuter rail lines and timetables, see SL: [sl.se] (http://sl.se/en)

** By car: ** From the E4, exit towards Märsta, then drive south towards Rosersberg. Continue towards Åshusby (exit towards Skånela).
Regulations

In order to protect the Fysingen nature reserve, please respect the following rules.

Within the reserve, it is forbidden to:

destroy or damage permanent natural structures or surfaces by digging, drilling, cutting, blasting, carving, painting or similar,
disturb wildlife (e.g. by climbing nesting trees, trapping or deliberately killing wild animals).
bring dogs that are not on a leash,
operate motorised vehicles outside of designated roads,
park outside of designated parking areas,
enter the bird protection area ("fågelskyddsområde" in Swedish) from April 1 - July 15.
Contact
Email address
Länsstyrelsen i Stockholm
Organization logotype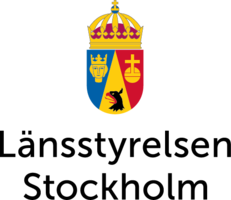 Questions & Answers
Ask a question to other Naturkartan users or to the responsible manager.