Betade marker på Eldgarnsö
Photo: Länsstyrelsen Stockholm

Blåsippor
Photo: Länsstyrelsen Stockholm

I hagarna på Eldgarnsö betar kor
Photo: Länsstyrelsen Stockholm

Varierat odlingslandskap på Eldgarnsö
Photo: Länsstyrelsen Stockholm

Spegelblankt vatten
Photo: Länsstyrelsen Stockholm

Utsikt från Vulfabacken
Photo: Länsstyrelsen Stockholm

Hösten nalkas på Eldgarnsö
Photo: Länsstyrelsen Stockholm

Flygfoto över Eldgarnsö
Photo: Länsstyrelsen Stockholm
Eldgarnsö
Nature reserve
Description
Eldgarnsö is a perfect spring and summer destination for walking through an old agricultural landscape with flowering meadows and pastures, deciduous forests and beach forests.
An approximately 6 km trail circles around the island, and from the path you can see protected mistletoe in the treetops or endangered insects that thrive on the island's many old oaks and linden trees. For those interested in birds, keep an eye out for white-tailed eagles, cuckoos, honey buzzards and lesser spotted woodpeckers.
Activities And Facilities
Nature reserve
Accessibility
Near parking
Facts
Directions

** By bus: ** Take a bus from Brommaplan to the bus stop Karlskär - then walk about 2 km. Current bus lines and timetables can be found at SL: [sl.se] (http://sl.se/en/)

** By car: ** From Brommaplan, drive via Drottningholm towards the islands of Färingsö, Färentuna and Eldgarnsö. The parking lot is located on the right, right after you drive onto the road into the reserve.
Regulations

In order to protect the Eldgarnsö nature reserve, please respect the following rules.

Within the reserve, it is forbidden to:

destroy or damage permanent natural structures or surfaces,
break branches, fell or in any other way damage living or dead trees and bushes, or damage the vegetation in general by e.g. digging up shrubs, herbaceous plants, grasses, mosses or lichens,
disturb wildlife (e.g. by climbing nesting trees, trapping or killing mammals, birds, reptiles or amphibians),
camp or anchor a boat for more than two consecutive nights in the same place,
ride horses off road,
make a fire outside of designated sites,
bring unleashed dogs or cats,
operate motorised vehicles outside of designated roads,
park outside of designated parking areas,
use a sound system, musical instruments or similar in a disturbing way,
trap or collect insects.
Contact
Email address
Länsstyrelsen i Stockholm
Organization logotype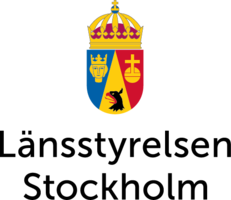 Questions & Answers
Ask a question to other Naturkartan users.