Brunnsviksrundan går genom Hagaparken.
Photo: PetraMy Börjesson

Brunnsviken.
Photo: Monica Johnson

Fiskartorpets hoppbacke.
Photo: PetraMy Börjesson
Brunnsviken route with Norra Djurgården
Biking
Trail details
Length

14.5 km

Difficulty

Green - simple
Description
The Brunnsviken route runs through the heart of the Royal National City Park. The trip is 14,5 km long but an easy ride. At Norra Djurgården you travel through the former hunting park with its open landscape and lakes, oak-covered slopes and forests. There are many exciting environments around the route, such as the Bergius Botanic Garden and the University campus site in Frescati.
Activities And Facilities
Contact
Email address
Kontakta Nationalstadsparken
Organization logotype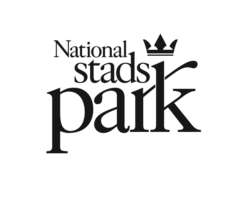 Questions & Answers
Ask a question to other Naturkartan users.