Från Roslagsleden är det skyltat in i reservatet.
Photo: Länsstyrelsen Stockholm

På spång genom reservatet.
Photo: Länsstyrelsen Stockholm
Bromseby
Nature reserve
Description
Welcome to the Bromseby nature reserve in Vallentuna municipality! A true gem among our forested reserves. It's perfect for mushroom hunting, relaxing and simply immersing yourself in the sounds of a pristine forest. You'll hear doves calling, and possibly capercaillies or owls, if you're lucky.
Prepare for a considerable walk along gravel roads to get to the reserve. From the parking lot, walk 3 km along section 4 of the Roslagsleden trail (Lövhagen - Domarudden). Turn at the sign to the reserve. There is a shelter and a fire pit at Lake Harsjön.
Activities And Facilities
Nature reserve
Directions

By foot: Section 4 of the Roslagsleden trail (Lövhagen – Dommaren) passes by the reserve.

Take a bus to the Lövhagen bus stop (transfer twice, once at Danderyds sjukhus and once at Söderhalls trafikplats). There is a recreational centre with a café at Domarudden. From here, you can hike section 5 (Domarudden - Wira bruk) of the Roslagsleden trail.

By car: Take the E18 to Brottby, Vallentuna. From there, take Gamla Norrtäljevägen road to Rumsättravägen road. The parking lot is 700 m after Brollsta Golfklubb.
Regulations

In order to protect the Bromseby nature reserve, please respect the following rules.

Within the reserve, it is forbidden to:

destroy or damage permanent natural structures or surfaces by drilling, carving, blasting or painting,
break branches, fell or in any other way damage living or dead trees and bushes, or damage the vegetation in general by digging up plants, such as shrubs, herbaceous plants, mosses or lichens,
disturb wildlife (e.g. by climbing nesting trees, trapping or killing mammals, birds, reptiles or amphibians),
bring unleashed dogs or cats,
camp for more than two consecutive nights in the same place,
make a fire,
put up a message board, placard, poster or similar.
Contact
Email address
Länsstyrelsen i Stockholm
Organization logotype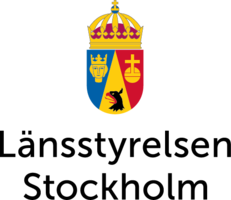 Questions & Answers
Ask a question to other Naturkartan users or to the responsible manager.