AktLandskap

AktLandskap

Jan Johansson

AktLandskap
Brandområde öster om Källtorpssjön
Recreation area
Description
Den 1 augusti 1999 brann skog i mossmarkerna. Nu spirar det i askan. Det syns ännu var branden 1999 härjade. Spana efter de grånade trädskeletten, de strök med. Frodig grönska med unga tallar och björkar slog rot efteråt. Skogsbränder förstör stora ekonomiska värden och är farliga för människor och djur. Men brandnävan och svedjenävan behöver bränder. Fröna kan ligga i marken flera hundra år i väntan på att elden ska väcka den till liv. Branden här visar hur viktigt det är att vi är försiktiga i skog och mark. En gnista eller liten eld kan lätt bli något mycket större!
Activities And Facilities
Recreation area
Directions

Ta Vita spåret, antingen från Snörom vid Ältavägen eller från Saltsjö-Duvnäs. Från badplatsen vid norra delen av Källtorpssjön kan du också följa stigen runt sjön österut.
Contact
Email address
Lindgren Sofia
Organization logotype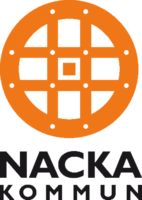 Questions & Answers
Ask a question to other Naturkartan users.