Jan Johansson

Jan Johansson

Ronny Fors

Jan Johansson

Bäverhydda, Jan Johansson

Jan Johansson

Jan Johansson

Jan Johansson

Jan Johansson

Jan Johansson
Blå spåret
Hiking
Description
Här har du 10 km genom Nackareservatet och Erstavik - en vandringsled som snart kan fira sin hundraårsdag. Terrängcykel går också att köra, men var rädd om naturen och släpp fram dem som går! Tydliga blå prickar på träd visar vägen. Du går genom omväxlande skogsmarker och öppen terräng. Sandasjön och Erstaviksbadet inbjuder till dopp. Erstaviksmarkerna är ingen "tillrättalagd" natur, och just det har sin tjusning. Du tar dig fram på eget ansvar. Var aktsam i naturen och ta med dig det skräp som uppstår! Nacka kommun har hand om märkning och skötsel.
Activities And Facilities
Directions

Till Hellasgården, vid Ältavägen, är det lätt att komma med buss. Där finns också en stor parkeringsplats. Om du vill ta leden i andra riktningen kan du utgå från Solsidans station (Saltsjöbanan), följa Erstaviks kvarnväg till dess slut och sedan fortsätta på gång- och cykelvägen in i skogen.
Downloads
Contact
Email address
Lindgren Sofia
Organization logotype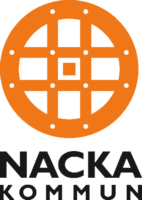 Questions & Answers
Ask a question to other Naturkartan users.