Picknick i Adelsö Sättra naturreservat.
Photo: Länsstyrelsen Stockholm

Leden följer strandlinjen i Adelsö-Sättra.
Photo: Länsstyrelsen Stockholm

Grillplatsen vid Adelsö-Sättra har kvällssol.
Photo: Länsstyrelsen Stockholm

I reservatet växer blåbärs- och lingonrisen tätt.
Photo: Länsstyrelsen Stockholm

I reservatet finns många riktigt stora myrstackar. Spännande inte minst för barn!
Photo: Länsstyrelsen Stockholm
Adelsö-Sättra
Nature reserve
Description
Welcome to the Adelsö-Sättra nature reserve! Enjoy the untouched spruce forest, where the ground is covered by soft mosses and dense berry bushes. Take a swim in Lake Mälaren, be amazed by the huge anthills or look deep into the dark brew of the witches cauldron. The witches cauldron is a rare fungus, found partly submerged in the moss below old spruces from February – May. The witches cauldron is protected, meaning you are not allowed to pick it, but go ahead and take photographs!
You can get here on foot from the Adelsöleden trail, which follows the shoreline through the reserve. You are allowed to make a fire at the designated fire pit by the water, where you have a nice view over Lake Mälaren.
Activities And Facilities
Protected nature

Recreation area

Nature reserve
Facts

Skyddat sedan: 2004

Storlek: 26 hektar

Karaktär: barrskog, blandskog och sjö

Kommun: Ekerö

Markägare: privat

Förvaltare: Länsstyrelsen

Skyddsform: naturreservat

Övrigt: Natura 2000-område Adelsö-Sättra SE0110154
Directions

By public transit: Take the bus from Brommaplan and get off at the Sättravägen bus stop. From here, it's a 1 km walk to the reserve parking lot. Follow the marked path from the parking lot for about 400 m to reach the reserve and the picnic area. For current information on bus routes and schedules, see SL.se

By foot: The Adelsöleden hiking trail passes through the reserve.

By car: Drive on Ekerövägen road to the wharf by Lilla Stenby. Take the free car ferry over to Adelsö island (for timetables, see Adelsöleden on the Traffic Authority website (in Swedish) [https://www.trafikverket.se/farjerederiet/farjeleder/Farjeleder-i-Stockholm213/Adelsoleden/]). The ride over takes about 6 minutes. Continue north on along Adelsö ringväg road. As the road turns to the south, continue about 450 m until you see the sign pointing to the reserve. Exit to the right and you'll find the parking lot about 100 m up the forest road.
Regulations

In order to protect the Adelsö-Sättra nature reserve, please respect the following rules. Within the reserve, it is forbidden to:

destroy or damage rock, soil or stone by drilling, cutting, blasting, carving, digging, painting or similar,
break branches, fell or in any other way damage living or dead trees or damage the vegetation in general,
deliberately disturb wildlife,
trap and collect invertebrates,
bring dogs that are not on a leash,
make a fire outside of designated sites,
put up a message board, placard, poster, sign or make inscriptions,
operate motorised vehicles.
Contact
Email address
Länsstyrelsen i Stockholm
Organization logotype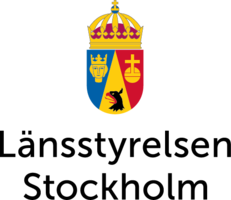 Questions & Answers
Ask a question to other Naturkartan users or to the responsible manager.