Rååns dalgång
Nature reserve
Description
Rååns dalgång är ett naturreservat som sträcker sig ungefär fem kilometer in i landet, från Råå i södra Helsingborg, till Gantofta. Här kan du uppleva vacker natur, vandra på stigarna längs ån eller fiska öring.
Få platser kan erbjuda en så rik miljö med åns rinnande vatten, lövskogen och de öppna beteshagarna. Under vår och sommar kan du se och höra många av områdets fåglar. På hösten och vintern kan du ha turen att få se skådespelet när öringen vandrar upp i ån för att leka.
I området finns vandringsstigar längs Rååns båda sidor. Dessa vandringsstigar ger möjlighet till tre attraktiva rundvandringar:
Raus kyrka – Görarps mölla – Raus kyrka (cirka 3,5 kilometer) Görarps mölla – Gantofta – Görarps mölla (cirka 3,5 kilometer) Raus kyrka – Gantofta – Raus kyrka (cirka 7 kilometer)
Utmed den södra sidan om ån vid Gantofta och vid Raus kyrka går stigen på spångar i känsliga och svårframkomliga delar. Stigarna på den norra sidan av ån är framkomliga med barnvagn och med rullstol, men eftersom terrängen är brant vid vissas partier rekommenderas rullstolsburna att ha sällskap med sig.
Activities And Facilities
Nature reserve
Accessibility
Near parking

Near Public Transport

Near toilet

Stroller accessible

Wheelchair accessible
Directions

För att påbörja promenaden i områdets västra läge, tar du stadsbuss 1 eller 2 och hoppar av på Hållplatsen Råå Kattegattsgatan. Fortsätt vidare norrut över Landskronavägen och in på Åvångsgatan. Efter mindre än 100 meter har ni anlänt till området, vilket fortsätter åt höger.

Föredrar du att starta i områdets östra del kan du ta Regionsbuss 209 och hoppa av på hållplats Nymölle i Gantofta. Promenera vidare mot Bårlövsvägen i sydlig riktning och in på en liten skogsstig på höger sida, så är du framme.
Contact
Address
STADSBYGGNADSFÖRVALTNINGEN Avdelningen för hållbar stadsplanering Järnvägsgatan 22 251 89 Helsingborg Kontaktcenter 042-10 50 00
Email address
Fredrik Bengtsson
Organization logotype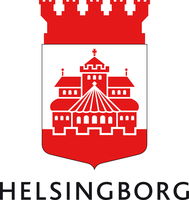 Questions & Answers
Ask a question to other Naturkartan users.