De mystiska sliprännorna
Fjärestad-Gantofta
Nature reserve
Description
Fjärestad–Råådalen är skyddat som naturreservat och Natura 2000-område. Här i sluttningar ned mot Råån varierar miljön med ädellövskog och betesmark med spännande flora och fauna. Här finns bland annat kommunens största fågelbärsträd, och en rad ovanliga svamparter. Fågellivet här är rikt med bland annat rödhake, gärdsmyg, mindre hackspett och stjärtmes. Tidvis finns här också häckande kungsfiskare! I Råån simmar bland annat havsöring, grönling och havsnejonöga och närmast ån har flera sländor och fjärilar sin livsmiljö.
Här finns också spår av mänsklig aktivitet sedan mycket lång tid tillbaka. En av de allra märkligaste fornlämningarna är sliprännorna i reservatets södra del, väster om Råån. Vad som har slipats här och när är det fortfarande ingen som vet. Kanske har man velat få fram stenmjöl som kan ha använts som slipmedel eller i keramik.
Fjärestad-Gantofta är ett av våra mer äventyrliga naturbesöksmål. Här finns inga tydliga entréer utöver den vid sliprännorna, och topografin är varierad med branta partier i ravinen ner mot ån. Ett bra sätt att ta sig in i området är att gå igenom betesmarkerna vid Gantofta station och över stättorna in i naturreservatet.
Activities And Facilities
Nature reserve
Communications

Det är enklast är att ta pågatåget till Gantofta Station och vandra längs Råån söderut, in i reservatet. Du kan också ta regionsbuss 209 till någon av hållplatserna Fjärestad-Västregård (norr om reservatet) eller Sliprännan (söder om reservatet), och promenera därifrån.
Directions

Fjärestad-Gantofta ligger längs Råån, mellan Gantofta och Vallåkra.
Contact
Address
STADSBYGGNADSFÖRVALTNINGEN Avdelningen för hållbar stadsplanering Järnvägsgatan 22 251 89 Helsingborg Kontaktcenter 042-10 50 00
Email address
Fredrik Bengtsson
Organization logotype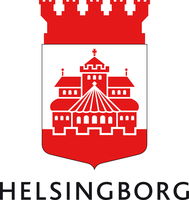 Questions & Answers
Ask a question to other Naturkartan users.