I bakgrunden skymtar Sporrakulla gård.
Photo: Skogssallskapet.se - Karl Malmkvist
Dalshult
Nature reserve
Description
Idag är det långt mellan hus och byar i Kullaskogen men längs stigar och leder finns lämningar kvar från de människor som en gång i tiden levde här. De var mångsysslare som tog till vara det som marken och skogen erbjöd. Skogen är fylld av rester av det gamla bondelandskapet med tjärdalar, kolbottnar och små odlingslotter insprängda i skogen. I Kullaskogen hittar du tre naturreservat; Sporrakulla, Dalshult och Grävlingabackarna.
Källa: Länsstyrelsen
Activities And Facilities
Nature reserve
Contact
Address
Information hämtad från öppna datakällor till Naturkartan.se
Email address
Emil Hellström
Organization logotype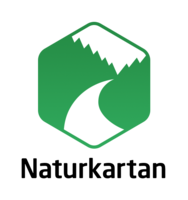 Questions & Answers
Ask a question to other Naturkartan users.