I Ättekulla finns gott om grill- och rastplatser och landborgspromenaden passerar genom området.

Ekorrbär (Maianthemum bifolium)

Duvvicker (Vicia hirsuta)

Ärenpris (Veronica officinalis).
Ättekulla
Nature reserve
Description
Naturreservatet Ättekulla skog är ett varierat rekreationsområde i södra Helsingborg. Här kan du uppleva lummiga skogspartier, öppna ängar och böljande hagmarker.
Du kan ströva fritt eller utforska området på vägar, stigar och en särskilt tillgänglig slinga. Det finns flera grillplatser som du kan använda.
Landborgen medför en höjdskillnad på 30 meter inom området vilket ger dig vackra utblickar mot Öresund och södra Helsingborg. Skåneleden och Landborgspromenaden passerar i utkanten.
I detta, Helsingborgs mest fornlämningstäta område, finns det många rester från stenåldern och framåt. De synligaste spåren är alla gravhögar från brons- och järnåldern. En kvarnruin i nordost lär härstamma från 1880- talet.
I Ättekulla finns det blandskog av ek och bok, med inslag av al, björk och tall. Du kan se vitsippor, ekorrbär och liljekonvalj. I sumpiga skogspartier förekommer skogsknipproten, en orkidé med lilagröna blommor. På våren kan du höra sången från flera av ett trettiotal häckande fåglar, till exempel grönsångare och näktergal. Vill du se paddor, åkergrodor och vanliga grodor ska du hålla utkik i vattensamlingen väster om koloniområdet.
Activities And Facilities
Nature reserve
Accessibility
Near parking

Near Public Transport

Stroller accessible
Communications

Enklaste sättet att ta sig till Ättekulla är med buss nr 2 till hållplats Bärnstensgatan i Ättekulla bostadsområde, och sedan gå ca 200 meter därifrån. En annan möjlighet är att ta buss nr 297 till hållplats Ättekulla sommarstad som ligger på Rusthållsgatan i reservatets norra kant.
Directions

Ättekulla naturreservat ligger i de södra delarna av Helsingborgs stad, i direkt anslutning till Ättekulla bostadsområde. Hit tar du dig enkelt med cykel från övriga delar av staden och med buss.
Contact
Address
STADSBYGGNADSFÖRVALTNINGEN Avdelningen för hållbar stadsplanering Järnvägsgatan 22 251 89 Helsingborg Kontaktcenter 042-10 50 00
Email address
Fredrik Bengtsson
Organization logotype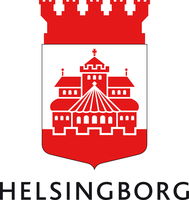 Questions & Answers
Ask a question to other Naturkartan users.