Storberget.
Photo: Länsstyrelsen Norrbotten
Storberget
Nature reserve
Description
On the summit of Storberget mountain, an old and gnarled pine forest aged up to 400 years grows in a mosaic of exposed bedrock and little mires. The panorama across the surrounding landscape is vast. The area is 1.6 square kilometres in size.
Activities And Facilities
Nature reserve
Facts

Kommun: Älvsbyn

Bildat år: 1997, utvidgades 2009

Storlek: 0,7 kvadratkilometer

Förvaltare: Länsstyrelsen

Skyddsform: Naturreservat, Natura 2000
Parking

There is a car park at a turnaround 500 metres from the nature reserve.
Communications

From Vidsel, about 30 km northwest of Älvsbyn on road 374, drive towards Åkerdal. Between Åkerdal and Rosdal, turn off southwards on to a smaller road. Follow the road for 12 kilometres, around Hundberget, Storbergträskberget and on past Storbergträsket. Then turn right and follow the forest road for 600 metres as far as a turnaround. From the turnaround a trail leads southwards 500 metres to the reserve.
Directions

Från Vidsel, cirka 3 mil nordväst om Älvsbyn längs väg 374, kör mot Åkerdal. Mellan Åkerdal och Rosdal sväng av söderut på en mindre väg. Följ vägen cirka 12 kilometer runt Hundberget, Storbergträskberget och vidare förbi Storbergträsket. Sväng därefter höger och följ skogsvägen ytterligare 600 meter fram till en vändplats. Från vändplatsen går en stig vidare söderut som efter cirka 500 meter leder in i reservatet.
Regulations

Alla föreskrifter finns i reservatsbeslutet. Det är tillåtet att:

vandra
tälta
göra upp eld
plocka bär och matsvamp
köra snöskoter på väl snötäckt mark
fiska och jaga i enlighet med gällande lagar

Det är inte tillåtet att skada växt- och djurliv. Tänk på allemansrätten och var rädd om naturen!
Contact
Email address
Länsstyrelsen Norrbotten
Organization logotype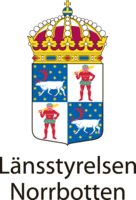 Questions & Answers
Ask a question to other Naturkartan users.