Photo: Tor L Tuorda/IBL Bildbyrå

Photo: Brutus Östling/IBL Bildbyrå

Saltoluokta.
Photo: Laponiatjuottjudus
Stora Sjöfallet/Stuor Muorkke National Park
National Park
Description
Stora Sjöfallet/Stuor Muorkke National Park is a varied mountain landscape featuring everything from virgin pine forest, mountain birch forests and vast mountain moors to barren summits with snowfields and glaciers. When the national park was designated, the main attraction was a mighty waterfall. It is now dry because of a hydropower project.
The national park's highest point, 2015 meters above sea level, is the imposing massif of Áhkká, with its 13 summits and 10 glaciers. On the slopes there are clear remnants of glaciers and the giant ice caps from the ice ages.
The Áhkká- terraces are known examples of ice time deltas, that has been created at the brink of the ice caps borders, but who has later found it selves on dry land, as the ice caps have melted and the water dried out. Fast frozen icebergs, that later has melted, have created deep kettles that can be found on the terraces.
Activities And Facilities
National Park
Contact
Email address
Länsstyrelsen Norrbotten
Organization logotype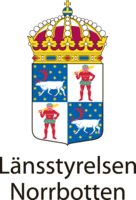 Questions & Answers
Ask a question to other Naturkartan users or to the responsible manager.