Kantaberget
Nature reserve
Description
The whole of Kantaberget mountain burned about 150 years ago. Some older pines survived the fire but most trees which stand here now have grown after the fire. There are a few places with forest where the pines have grown densely and not yet begun to thin out. The area is 2.4 square kilometres in size.
Activities And Facilities
Nature reserve
Facts

Kommun: Älvsbyn

Bildat år: 2009

Storlek: 2,4 kvadratkilometer

Förvaltare: Länsstyrelsen

Skyddsform: Naturreservat
Communications

Kantaberget lies just south of road 94 in Älvsbyn municipality, about 6 kilometres west-southwest of the village of Nattberget. Kantaberget kan be reached via logging roads from several directions. At Vistbäcken a road leads southwards and the first turning leads to the reserve.
Directions

Kantaberget ligger strax söder om väg 94 i Älvsbyns kommun, ungefär 6 kilometer västsydväst om byn Nattberget. Kantaberget kan nås via skogsvägar från flera håll. Vid Vistbäcken går en väg söderut och den första avtagsvägen leder till reservatet.
Regulations

Alla föreskrifter finns i reservatsbeslutet. Det är tillåtet att:

vandra
tälta
göra upp eld, kom ihåg att ta med egen ved!
plocka bär och matsvamp
köra snöskoter på väl snötäckt mark
fiska och jaga i enlighet med gällande lagar

Det är inte tillåtet att skada växt- och djurliv. Tänk på allemansrätten och var rädd om naturen!
Contact
Email address
Länsstyrelsen Norrbotten
Organization logotype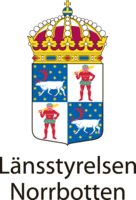 Questions & Answers
Ask a question to other Naturkartan users.