Photo: Klas-Rune Johansson/IBL Bildbyrå

Photo: Magnus Martinsson/Naturfotograferna/IBL
Haparanda Skärgård National Park
National Park
Description
Haparanda Skärgård National Park was formed in 1995 and is part of the Norrbotten archipelago near the Finnish border.
The largest island in the national park is Sandskär, an island with varied nature and an intriguing history that includes seal hunters and shipwrecked sailors. The park has an area of 60 square kilometres.
The purpose of the national park is to preserve a unique archipelago landscape in essentially untouched condition.
Activities And Facilities
National Park
Communications

Haparanda Skärgård National Park is close to the Finnish border, at the far end of Bottenviken. Many people come to the national park in their own boats. On Sandskär the best place to put in is at the Kumpula fishing camp in the south or by the sandy beach on the east side of Nordrevet.

Tour boats go to Sandskär from the Haparanda harbour in Nikkala. You can book tours and cabin accommodations at the Haparanda tourist office. You get to the harbour via a side road from the E4, 11 km west of Haparanda. From the E4 it is six kilometres to the harbour.

HaparandaTornio Tourist Office website Heart of Lapland website
Contact
Email address
Länsstyrelsen Norrbotten
Organization logotype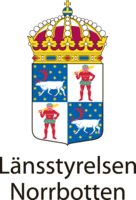 Questions & Answers
Ask a question to other Naturkartan users.