Följ vitmarkerade pinnar

Vägskäl

Tingstad flisor
Penåsa - Tingstad flisor
Hiking
Description
Tingstad flisor-Penåsa är en drygt 5 km lång led, markerad med vitmålade stolpar.
Väljer du att gå sträckan från Penåsa parkering följer du inledningsvis vita och blå markeringar, varefter lederna delar sig och de vita stolparna för dig norrut mot Tingstad flisor.
Har du nått Tingstad flisor från Gösslunda (se Gösslunda-Tingstad flisor) fortsätter leden söderut mot Penåsa och går genom omväxlande enbusklandskap och öppna marker.
Vid en stor träskylt möter du en korsande led, som går till Millersten (se Millersten). Strax innan parkeringen i Penåsa passerar du över ett gravfält från järnåldern, där det under försommaren brukar blomma rikligt med orkidéer.
Väljer du att gå från träskylten via Millersten är det cirka 5,4 kilometer till Penåsa parkering. Vid parkeringen finns toalett, informationstavlor, bord och bänkar.
Activities And Facilities
Hiking
Accessibility
Near parking

Near toilet
Contact
Address
0485-474 92
Email address
Matheus Tholin
Organization logotype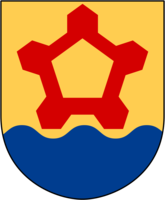 Questions & Answers
Ask a question to other Naturkartan users or to the responsible manager.