Skogsuddeslingan, Ottenby
Hiking
Description
Välkommen till den vilsamma grönskan! På den 1,5 kilometer långa Skogsuddeslingan kommer du in i en av de vackraste delarna av Ottenby lund.
Genom att följa de gröna markeringarna får du uppleva några av de vackraste platserna i Ottenbys naturreservat under en relativt kort vandring. Längs med vandringsleden växer gamla ekar. Under våren är fågelsången i lunden närmast sagolik.
Från skogen närmar du dig sedan Schäferiängarna. De tornar upp sig bakom grönskan. De är fantastiska att beskåda – inte minst från det fågeltorn som ligger utmed vandringsleden. Genom att klättra upp i fågeltornet får du en underbar vy ut mot ängarna och havet där bakom. Fågeltornet är också en bra plats för en picknick – oavsett årstid.
För den växtintresserade finns det gott om växter att betrakta längs med slingan. Humleblomster, kråkviccker och brudbröd är bara några av de arter som man kan betrakta på gräsmarkerna söder om Södra lundparkeringen.
Activities And Facilities
Hiking
Directions

Parkera vid Södra lundparkeringen och följ de gröna markeringarna söder om parkeringen
Contact
Address
0485-474 92
Email address
Matheus Tholin
Organization logotype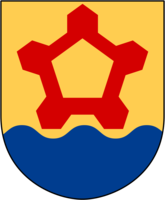 Questions & Answers
Ask a question to other Naturkartan users or to the responsible manager.