Starten vid Jordtorpsåsens parkering
Mittlandsleden Gråborg-Jordtorpsåsen
Hiking
Description
Denna del av Mittlandsleden tar dig mellan Jordtorpsåsens naturreservat och Gråborg. Sträckan består av olika delar som också går bra att vandra som rundslingor.
Den västliga delen startar vid Jordtorpsåsens naturreservat och kan vandras som en rundslinga från parkeringen i utkanten av Algutsrum. Bilvägen dit är av enkel karaktär.
Vid reservatets slut kan du välja mellan att vika tillbaka mot parkeringen eller fortsätta mittlandsleden mot Gråborg. Stora delar av sträckan går genom betesmark och partierna nedanför åsen är sanka vissa delar av året. Stättor tar dig över stenmurar och spänger finns på de blötaste partierna.
Leden är markerad med orangemålade stolpar.
På den öppna betesmarken på åsen finns en artrik, torr gräsmarksflora med arter som brudbröd, knölsmörblomma, fältsippa, gullviva och fårsvingel. Åsens artrika gräsmarksflora i kombination med sandig jord gör att många insekter trivs här.
Activities And Facilities
Hiking
Accessibility
Near parking
Contact
Address
0485-474 92
Email address
Matheus Tholin
Organization logotype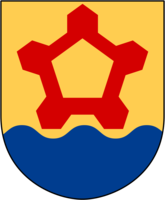 Questions & Answers
Ask a question to other Naturkartan users or to the responsible manager.