Kyrkhamnsleden, Ottenby
Hiking
Description
Walk along the sea and through the rich history of Ottenby. Kyrkhamnsleden is a slightly longer trail for those who really want to experience the reserve's varied nature.
The 5.7-kilometre-long Kyrkhamnsleden trail runs from the Kungsgård car park in the north to Öland's southern cape in the south. If you walk back and forth, the hike is 11 kilometres long.
Kyrkhamnsleden is truly unique. If you start at Öland's southern cape, you first walk north along the wall up towards Hahn's fishing cottages. The trail is marked with blue signs. Here you have the opportunity to experience the so-called herring pits in the landscape. They are traces from the time when Ottenby was a large fishing camp. The fishermen's simple homes consisted of excavated pits with stamped earth floors and a canvas roof.
The walk past Hahn's fishing cottages takes you up to the remains of St John's chapel. The remains are marked with a cross. During the time that Ottenby was a large fishing community, the chapel was an important gathering place. When the chapel was demolished by the passage of time, the stones from the chapel became building material for Långe Jan.
The path up through the reserve's toad fields takes you past fields where sheep and cows roam freely. Songbirds can be heard in the sky. Thorn warblers lurk in the bushes. On the ground, the gunpowder burners and almond blossoms reach for the sky. The road leads from the fields straight to the sea. The views are wonderfully beautiful.
Activities And Facilities
Hiking
Directions

Start from Öland's southern cape or the Kungsgård parking lot.
Contact
Address
0485-474 92
Email address
Matheus Tholin
Organization logotype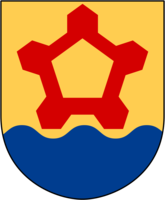 Questions & Answers
Ask a question to other Naturkartan users or to the responsible manager.