Foto: Bengt Erkers

Foto: Bengt Erkers
Svensbodarna
Culture
Description
Svensbodarna anlades i början av 1600-talet. År 1667 nämns i dom-boken att Hans Olsson i Gärde upptagna fäbodställe i Svensbodarna stred mot ett dombrev från 1595. I 1663 års fäbodförteckning berättas att Svensbodarna brukas av Österforskarlarna och Erik Olofsson i Gärde.
Vid storskiftet 1811-1817 hade Svensbodarna elva delägare, varav sju från Österfors. Övriga kom från Gärde, Moje och Tjärna.
Sommaren 1933 tog ännu sju jordbrukare hit sina kor. Antalet djur uppgick till 19 kor och en kviga. Fyra av fem stugor brukades.
Köpman-Karin, född 1888 i Moje, vistades i "Svensbuan" från 1902 och 52 somrar framåt. Där vallade hon under flera år inte bara sina egna kor utan även kor från Österfors. Under sitt sista år som fäbod-kulla hade hon enbart getter.
På den gamla stigen från Moje till Svens- och Tjärnbodarna finns Fattig-Olles offersten, också kallad "Sälspungskälla". Vandrare som lade en slant, en blomma eller något annat föremål i "skålen" fick önska sig något.
Activities And Facilities
Hiking
Contact
Address
Gagnefs kommun 785 80 Gagnef Telefon: 0241-151 00
Email address
Organization logotype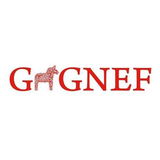 Questions & Answers
Ask a question to other Naturkartan users.