Grangärde kyrka

Pilgrimsbänk

Plantskolan Grangärde

Stakhedsvägen norrut

Stenberget vid södra delen av Frötjärnen

Rastplats Flogensjön

Kyrkbäcksheden

Salåkojan

Salå station
Grangärde kyrka - Salå, Romboleden
Pilgrim Trail
Description
På torra fina stigar och järnvägsbank vandrar du fram till Lilla och Stora Malingen. Sjösystemet Malingarna, 190 meter över havet, motsvarar höjdmässigt den tidigaste Östersjöns strandlinje (Ancyllussjön, 7550-6000 f.Kr.) och erbjuder ett fascinerande landskap. Tänk att sjöarna en gång utgjorde en innersta havsvik av innanhavet Ancylussjön!
Du strävar vidare på den nedlagda järnvägsbanken mot etappstoppet Salå station vid sockengränsen mot Dala-Floda i Gagnefs kommun. Väl framme, ca två mil från Grangärde, kan du här finna vila i ditt tält eller i en liten stuga, Salåkojan, som endast rymmer två personer. Ring gärna och meddela skogsbolaget, som äger stugan - tel. 0241/220 08.
Ännu bättre, när du närmar dig Salå - ring 070/5243534 och boka övernattning vid Länsmansgårdens vandrarhem i Björbo. De hämtar gärna med bil ute vid riksvägen (66).
VIKTIGT! Det finns endast tillgång till vatten i rinnande ån vid Salåkojan. Slogbod finns vid Övre Hedtjärn. Raststuga/dass,avträde finns vid Flogen drygt en mil från Grangärde.
Activities And Facilities
Hiking

Pilgrim Trail
Contact
Email address
Eva Dellemyr
Organization logotype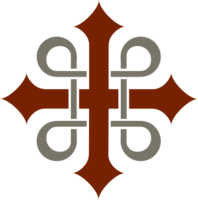 Questions & Answers
Ask a question to other Naturkartan users or to the responsible manager.