Photo: Jonas Grahn

Photo: Emma Johansson

Photo: Emma Johansson

Photo: Emma Johansson
Vännforsen
Nature reserve
Description
The logs are jumping in the rapids. Some of them are forced up onto the land. The loggers are quickly on the spot, pushing them back into the water at Vännforsen. Many of them can barely swim, yet they still jump fearlessly to break up the logjams that form by the banks.
This is probably what it looked like by the Vindelälven river 60 years ago. Vännforsen is now a wild, untamed set of rapids on the Vindelälven river. It is fortunate that Evert Taube included the river in his song about Änglamarken. As a result, the plans to regulate the Vindelälven river were abandoned. Today, it is one of Sweden's four national rivers. They must continue to run freely.
The largest spring flood
Water drains into the Vindelälven river from a very large area. No other Swedish mountain river demonstrates such a big difference between the high water level in the spring and the low water level during the winter. The huge volumes of water tear down trees and plants. They are left as white, worn tree trunks along the riverbanks, sometimes well into the forest further downstream. Parts of dead plants collect behind the trunks. This material transforms into compost, releasing large amounts of nutrients and allowing seeds to grow easily.
A herb-rich forest
At the Vännforsen rapids, the river has cut its way down through layers of soil. On the western side, you can see fresh screes, while on the eastern side the steep slopes are covered with tall, herb-rich forest.
Activities And Facilities
Nature reserve
Accessibility
Near parking

Near Public Transport
Facts

The area covers 35 hectares. The purpose of the nature reserve is to protect the Vännforsen rapids and the surrounding riverbank landscape. Above the step banks, you can walk along well-trodden paths.

There is a lookout point in the south, while in the middle of the reserve there is a rest area with a barbecue cabin. From the rest area, it is easy to get down to the water. The forest is private, and careful, tailored forestry is carried out here.
Directions

The reserve is situated 8 km upstream of Vännäs, on the eastern bank of the Vindelälven river.
Contact
Email address
Länsstyrelsen Västerbotten
Organization logotype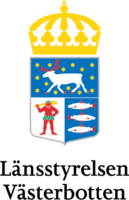 Questions & Answers
Ask a question to other Naturkartan users or to the responsible manager.