Björn Johansson

Emma Johansson
Henriksfjäll - Grönfjäll - Klitvallens sameviste - Matsdal
Hiking
Description
Henriksfjäll–Grönfjäll
Leden från Henriksfjäll norrut går genom en fin gammal granskog, som med sina hänglavar och grova lågor ger ett trollskt intryck. Leden är på ett par ställen dold under högvuxna ormbunkar och kvanne. Ett par kilometer innan Grönfjäll kliver du på leden mot Grönfjäll.
Grönfjäll–Klitvallens sameviste
3 km enkel väg.
En lätt vandring genom granskogen till Klitvallens sameviste. Leden börjar i Grönfjäll vid hängbron över Grantonsbäcken. Leden fortsätter österut förbi några små spångade myrar med bl.a. den ståtliga Kung Karls spira och köttätande växten tätört för att sedan nå fram till Klitvallens övergivna sameviste. Där finns också en grillplats. En bra tur när vädret sätter stopp för turer på kalfjällen.
Denna tur är också möjlig att genom-föra vintertid på skidor genom att följa skoterleden. Det finns ingen allmän skidled från Grönfjäll till Klitvallen. Turen går att förlänga till Matsdal eller Klitvallens rastskydd.
Nybyggarleden, Grönfjäll–Södra Matsdal
11 km enkel väg.
Från Grönfjäll går nybyggarnas gamla vandringsled över fjället till Matsdal. En lång medel-svår vandring i gran- och fjällbjörkskog och på kalfjället. Det finns några branta partier. Följ leden från Grönfjäll till Klitvallens sameviste. Sväng därefter av norrut på vandringsleden mot Matsdal. Mellan Klitvallens sameviste och Matsdal ges särskilt goda förutsättningar till rofyllda naturupplevelser. Leden följer Västra Klitvallsbäcken över fjällheden och uppför Jalkedsåejvie. Sista biten till Södra Matsdal går leden genom gran- och fjällbjörkskog.
Turen kan med fördel genomföras under två dagar med övernattning i tält vid någon av fjällbäckarna.
Activities And Facilities
Hiking
Contact
Email address
Länsstyrelsen Västerbotten
Organization logotype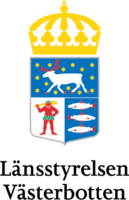 Questions & Answers
Ask a question to other Naturkartan users.