Vid Vårdsätrabadet

Sittbänk under eken

Utsikt över Ekoln

Kungsängsliljor

Spången genom Vårdsätra naturpark
Vårdsätra strandpromenad
Hiking
Description
Från Skarholmen, längs hela Vårdsätraviken och vidare längs Hågaån till Lurbo bro finns en strandpromenad. Hela strandpromenaden är tillgänglig för alla. Det betyder att underlag och lutningar fungerar bra för besökare med rullstol och barnvagn. Strandpromenaden leder dig längs en grusad stig som är lätt att gå på och träbryggor med viloplatser. Från promenaden kan du se in i det stängda naturreservatet Vårdsätra Naturpark och ut över Ekolns vatten. Du passerar också Ekolsnäs och badplatsen nedanför Vårdsätra gård. Promenaden går vidare genom tidigare ogenomtränglig skog och längs Hågaån vidare över en bro. Här kommer du upp högt ovanför marken på långa träspänger som slingrar sig upp mot vägen i närheten av Lurbo bro. Hela strandpromenaden är cirka tre kilometer lång. Om du åker buss finns det hållplatser i vardera änden av promenaden. Hållplatserna heter Lyssnavägen och Lurbo bro
Om du vill ta en längre promenad så ansluter Ekolns strandpromenad från Skarholmsvägen österut mot Flottsund eller norrut genom Vårdsätra skog på Gula stigen mot Uppsala. De är inte tillgänglighetsanpassade.
Utökad information om anordningar och tillgänglighet längs Vårdsätra strandpromenad.
Activities And Facilities
Hiking

Running
Accessibility
Near parking

Near Public Transport

Near toilet

Stroller accessible

Wheelchair accessible
Tested with a wheelchair

Strandpromenad med utsikt över Ekoln

Start på strandpromenaden från Lurbo

I början av spången vid Lurbo

Träspång genom skogen

I skogen, underlag hårt packat grus

Skyddskant längs stigen
Facts

Förvaltare: Uppsala kommun
Parking

Parkering finns vid Skarholmen, vid Ekolnsnäs och vid Lurbo bro
Contact
Email address
Upplandsstiftelsen
Organization logotype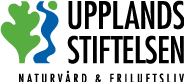 Questions & Answers
Ask a question to other Naturkartan users.