Photo: Länsstyrelsen Stockholm

Photo: Länsstyrelsen Stockholm

Photo: Länsstyrelsen Stockholm

Photo: Länsstyrelsen Stockholm

Photo: Länsstyrelsen Stockholm

Photo: Länsstyrelsen Stockholm

Photo: Länsstyrelsen Stockholm

Photo: Länsstyrelsen Stockholm

Photo: Länsstyrelsen Stockholm
Västerängsudd
Nature reserve
Description
Welcome to the Västerängsudd nature reserve in Sigtuna municipality. The reserve is located on a peninsula in Skarven, a part of Lake Mälaren. Here, you will find grazed meadows and hills with oak trees, surrounded in hazel thickets. There's a path along the shore through the reserve.
There are some open clearings by the water, but they can be difficult to get to. In early summer, cowslip and snake's head fritillary bloom in the beautiful groves. If you walk quietly and look up occasionally, you might just spot an owl.
There is a visitor parking lot at Steninge. A long walk along gravel roads takes you to the reserve.
Activities And Facilities
Nature reserve
Directions

By car: Take the E4 from Stockholm and take exit 180 at the Märsta junction (Trafikplats Märsta) towards Route 263. Drive towards Steninge Palace ("Steninge slott"). There's a parking lot by Steninge slottsby.

By public transit: The closest bus stop is Stenladan. For current information on public transit, see sl.se.
Regulations

In order to protect the Västerängsudd nature reserve, please respect the following rules.

Within the reserve, it is forbidden to:

destroy or damage rock, soil or stone by drilling, cutting, blasting, carving, digging, painting or similar,
break branches, fell or in any other way damage living or dead trees and bushes or damage the vegetation in general by digging up plants, such as shrubs, herbaceous plants, mosses or lichens or by removing fungi growing on wood,
pick, dig up or otherwise damage autumn crocuses,
disturb wildlife (e.g. by climbing nesting trees, trapping or killing mammals, birds, reptiles and amphibians),
trap and collect invertebrates,
bring dogs that are not on a leash,
camp,
make a fire,
put up a message board, placard, poster, sign or make inscriptions,
operate motorised vehicles or ride bicycles.
Contact
Email address
Länsstyrelsen i Stockholm
Organization logotype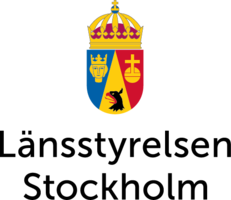 Questions & Answers
Ask a question to other Naturkartan users.