Photo: Länsstyrelsen Stockholm

Entré norra Gullringskärret.
Photo: Länsstyrelsen Stockholm

Photo: Länsstyrelsen Stockholm

Stig delvis på spång.
Photo: Länsstyrelsen Stockholm

Photo: Länsstyrelsen Stockholm

Stig via spång.
Photo: Länsstyrelsen Stockholm

Photo: Länsstyrelsen Stockholm

Photo: Länsstyrelsen Stockholm

Photo: Länsstyrelsen Stockholm

Photo: Länsstyrelsen Stockholm

Photo: Länsstyrelsen Stockholm
Gullringskärret
Nature reserve
Description
The Gullringskärret nature reserve is like something out of a fairy-tale. Rare mosses, orchids and sedges grow in the limestone-rich waters. In the springtime, you'll be met by carpets of white wood anemone flowers and rich birdsong. In the fall, the reserve is perfect for mushroom hunting—keep an eye out for the beautiful (and inedible) earthstar fungi.
Be sure to wear some stable and waterproof footwear and follow the trail along the winding Husbyån river, bordered by towering ostrich ferns. There is an entrance to the reserve to the east, with a parking lot next to grazed open meadows.
The historical grave fields are located by the northern entrance. Here, you will also find an open area with a grill and places to sit.
Activities And Facilities
Nature reserve
Parking

På östra kanten av naturreservatet finns en entré med parkering bredvid öppna betade ängar.
Directions

** By car: ** Drive on Nynäsvägen road / Route 73 and take the Jordbro exit onto Route 259. Then take Södra Jordbrovägen road towards Gullringsvägen road. There is a parking lot next to the reserve.

By public transit: Take commuter trail to Västerhaninge station. For current rail lines and timetables, see [SL.se] (https://sl.se/en)
Regulations

In order to protect the Gullringskärret nature reserve, please respect the following rules.

Within the reserve, it is forbidden to:

destroy or damage permanent natural structures or surfaces by drilling, cutting, blasting, carving, painting or similar,
operate motorised vehicles outside of designated roads,
pick or dig up plants,
disturb wildlife (e.g. by climbing nesting trees, being in close proximity to burrows, trapping or killing mammals, birds, reptiles or amphibians),
bring dogs or other pets that are not on a leash,
make a fire,
park outside of designated parking areas or park a motorhome or trailer home,
ride horses off trail in the forest,
set up marked trails or orienteering controls,
camp.
Contact
Email address
Länsstyrelsen i Stockholm
Organization logotype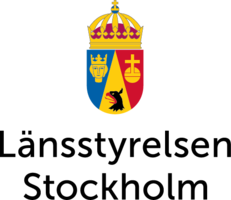 Questions & Answers
Ask a question to other Naturkartan users or to the responsible manager.