Ingemar Aourell

Ingemar Aourell
Booleden
Hiking
Description
Booleden är cirka 15 km lång och går i hela sin sträckning från Boo hembygdsgård i Orminge till Strömmen på gränsen till Värmdö. Här tar värmdöleden vid. Tillsammans sträcker sig dessa leder hela 4 mil. På vägen passerar du sjöar, utsiktsplatser, fornminnen och kulturhistoriska platser. Booleden är markerad med orangefärgade band på träd eller stolpar. För sevärdheter och anslutningsvägar har det orangefärgade bandet kompletterats med en rund, blå prick. Vandringsleden löper genom skogar och över hällmarker, förbi små skogssjöar och över ängar. Stora Ängsviken ligger i en skyddande ravin och erbjuder utsikt över Saltsjön. Från Himlaberg, innerskärgårdens högsta punkt (70,4 m), är utsikten hänförande över skog och hav från Vaxholm i norr till Tyresö i söder. På sluttningen nedanför finns ett klapperstensfält, en 6 000 år gammal geologisk bildning.
Activities And Facilities
Hiking

Running
Accessibility
Near parking
Directions

Booleden startar vid Boo hembygdsgård. Hållplatsen heter Nämdöstigen. Du kan också åka till Orminge centrum och gå därifrån till hembygdsgården. Nämdöstigen är fortsättningen av gångvägen genom parken i Orminge. Om du kommer med bil finns en parkering vid Sjöängsvägen när du passerat villorna och radhusen i Sjöängen. Från parkeringen kan du gå direkt ut på Booleden.
Contact
Email address
Lindgren Sofia
Organization logotype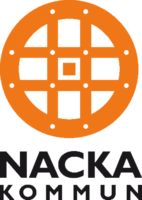 Questions & Answers
Ask a question to other Naturkartan users.