Photo: Tor L Tuorda/IBL Bildbyrå

Photo: Nila Jannok/Laponiatjuottjdus

Photo: Nila Jannok/Laponiatjuottjdus

Photo: Tor L Tuorda/IBL Bildbyrå
Padjelanta/Badjelánnda National Park
National Park
Description
Badjelánnda –the high country –is the Sámi name for the area between the high mountains of Sarek and the Norwegian fjords. The lime rich bedrock, the high precipitation and late melting snow have created vegetation that is not found in many other places in the mountains. It was this special flora that led to Padjelanta/Badjelánnda being declared a national park in 1962.
Reindeer have migrated here for thousands of years to give birth to calves and to forage. They are attracted by the verdant pastures and friendly mountains of Badjelánnda. It is also an area where people have lived for millennia. Everywhere there are traces of their lives, such as goahte tent sites, hearths and trapping pits. Today Badjelánnda is home to three Sámi communities. The biggest settlements lie beside the vast mountain lakes Virihávrre, Vásstenjávrre and Sáluhávrre. The popular and easy-to-hike Badjelánnda Trail passes the settlements. Hikers can often buy both smoked fish and fresh baked bread there. In places the trail follows dry ridges and plateaux created by the inland ice cap. On your route you will be looking out over a landscape that has welcomed us for generation after generation.
Activities And Facilities
National Park
Contact
Email address
Länsstyrelsen Norrbotten
Organization logotype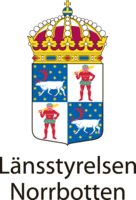 Questions & Answers
Ask a question to other Naturkartan users or to the responsible manager.