Blekingeleden Trail | Tulseboda Brunnspark – Mörrumsån
Hiking
Municipality:

ARK56
6606.91 km away from you
Trail details
Length

17.5 km

Difficulty

Green
Description
Leave the lovely forested park surrounding the houses built in Kyrkhult's spa heyday and walk east through easy woodland terrain with excellent sightlines and plenty of mushrooms. On reaching the rushing water of the Mörrumsån river, the trail heads south through the beautiful Käringahejan nature reserve all the way down to the shelter in Knaggelid.
Fornebodastugan is a house built in the vernacular style common in southern Sweden from the middle ages to the mid-nineteenth century. The houses, originally built by farmers, usually comprised three buildings joined together, usually one low building in the middle and two taller ones on either side.
Hälsokällan is a spring with bubbling water rich in iron. Its name means "health spring". It was the impetus for the health spa established at Tulseboda Brunn. Patients at Tulseboda were treated for anaemia, rickets, chronic stomach and intestinal disorders and heart disease. Today the spring is covered with a lid but the water can still be drunk.
Käringahejan nature reserve spans both sides of the Mörrumsån river between Hovmansbygd and Härnäs. The Mörrumsån river wends its way through the countryside in a deep rift valley which at times plummets straight down into the river with a drop of about 40 metres (north of the Blekingeleden Trail). The steep valleys are wooded and reminiscent of a wild primeval forest. The slopes are mainly covered with pine, beech and oak.
---
Blekingeleden is a 26-mile long walking trail running from Sölvesborg in the west to Bröms in the north-east.
The terrain varies, with paths and gravel roads running through a mosaic landscape of forest, grazing, lakes and little fields. There is access to water and toilets on most of the sections of the trail. Blekingeleden is marked in orange on posts and signs. The trail is described from west to east but naturally it is up to you which direction you walk it in.
---
Sweden's right of public access means visitors are free to explore the countryside. www.swedishepa.se
Activities And Facilities
Hiking
Contact
Address
Blekinge Arkipelag
Kurpromenaden 4
372 36 Ronneby
Organization logotype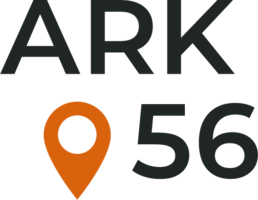 Questions & Answers
Ask a question to other Naturkartan users or to the responsible manager.