Blekingeleden Trail | Skärsviken – Alljungen
Hiking
Municipality:

ARK56
6649.13 km away from you
Trail details
Length

34.1 km

Difficulty

Blue - medium
Description
From the leaf-like bays of Listersjön lake in the south via the valley of the Nättrabyån river to the sprinkling of lakes in the forested landscape in the north. Walk through a historic landscape with attractive, typical Swedish farmsteads on ridges and hills whose land is no longer farmed. You can swim in many of the lakes along the route or sit down on a jetty and watch the natural world do its thing.
Sänneshult nature reserve between the lakes of Sännen and Listersjön is in one of the biggest uninterrupted beechwoods of Blekinge, with beautiful stands of oak trees dotted within it. As well as broadleaf woodland, there is also spontaneous spruce forest, marshy forest with downy birch trees, and older stands of pine alongside grazing land and a small hayfield.
Alnaryd nature reserve is a ridge twenty metres high with a steep slope to the west which levels off towards road 122 further down the valley. Although the nature reserve is only 500 metres long, the river has a fall of an impressive 5 metres in the nature reserve alone. Much of the ridge is covered in sparse pinewoods and the nature reserve is grazed by sheep.
Nättrabyån is a river that runs sixty kilometres from southern Småland all the way down through Blekinge before emerging into the Baltic Sea in Nättraby just outside Karlskrona. Finnamaden nature reserve on the eastern side of the northern edge of the river is a varied landscape home to a wide variety of species with forested slopes and marshy meadows.
---
Blekingeleden is a 26-mile long walking trail running from Sölvesborg in the west to Bröms in the north-east.
The terrain varies, with paths and gravel roads running through a mosaic landscape of forest, grazing, lakes and little fields. There is access to water and toilets on most of the sections of the trail. Blekingeleden is marked in orange on posts and signs. The trail is described from west to east but naturally it is up to you which direction you walk it in.
---
Sweden's right of public access means visitors are free to explore the countryside. www.swedishepa.se
Activities And Facilities
Hiking
Contact
Address
Blekinge Arkipelag
Kurpromenaden 4
372 36 Ronneby
Email address
Team ARK56
Organization logotype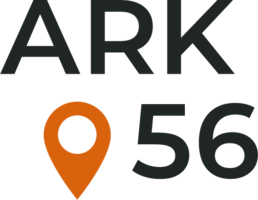 Questions & Answers
Ask a question to other Naturkartan users or to the responsible manager.